Baby L's cake smash portrait session is definitely one of our top favourites so far. When her mum approached us, she told us about the floral wall idea she had, and we thought to ourselves, "Why not?" We absolutely love trying out new things, especially if it is an amazing idea!
And so Baby L's mum brought along paper flowers for their shoot, and we put them up for her baby girl's cake smash. We had so much fun setting up and photographing this adorable family!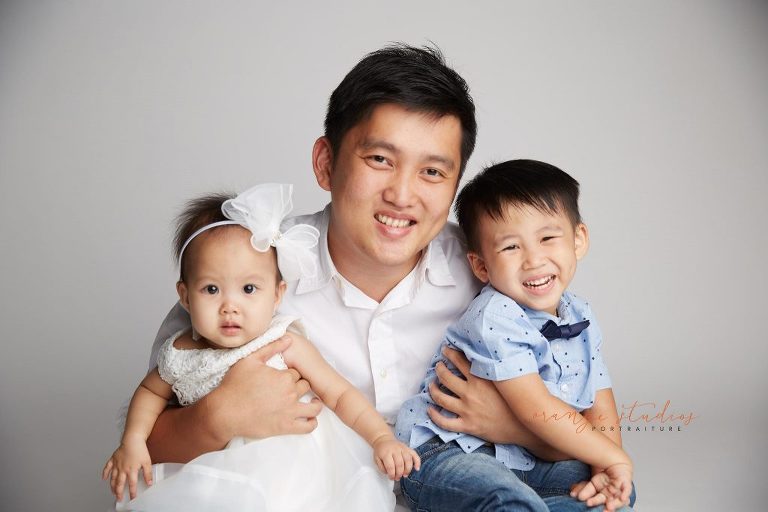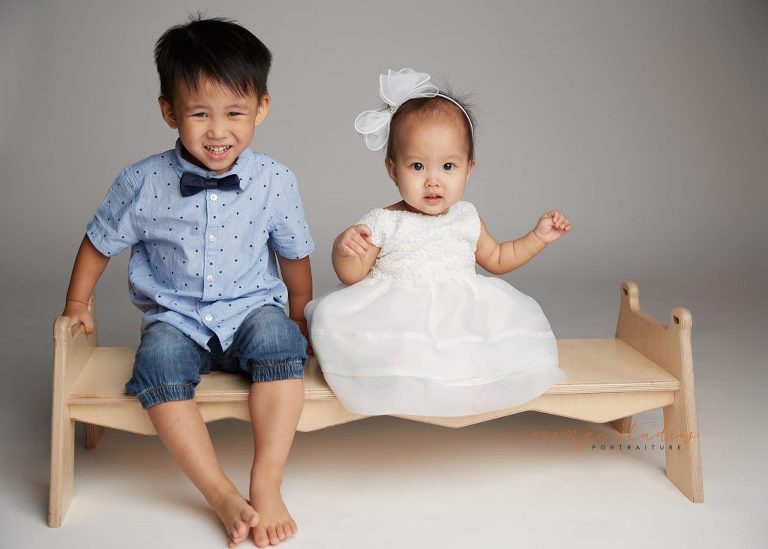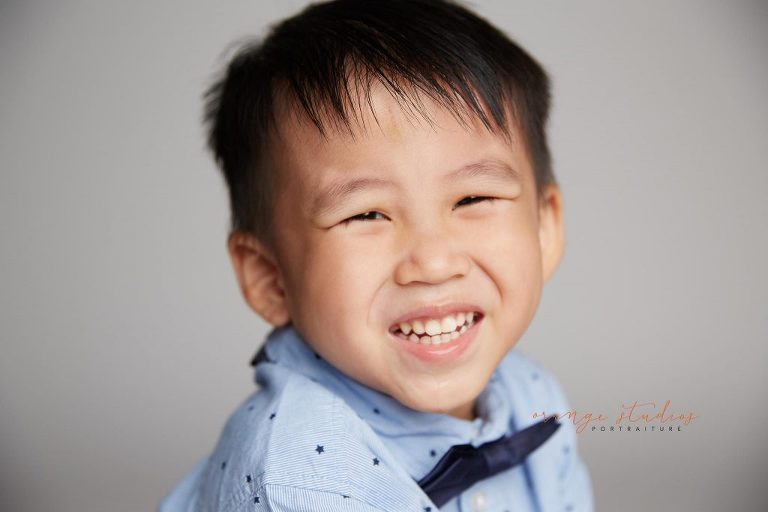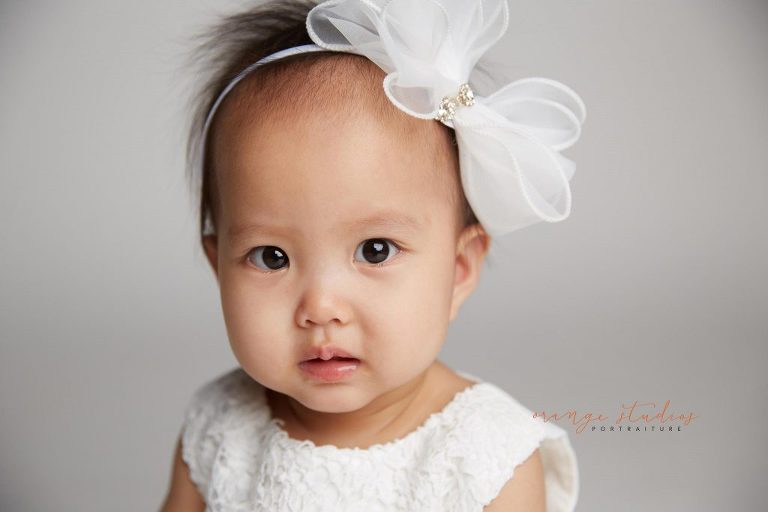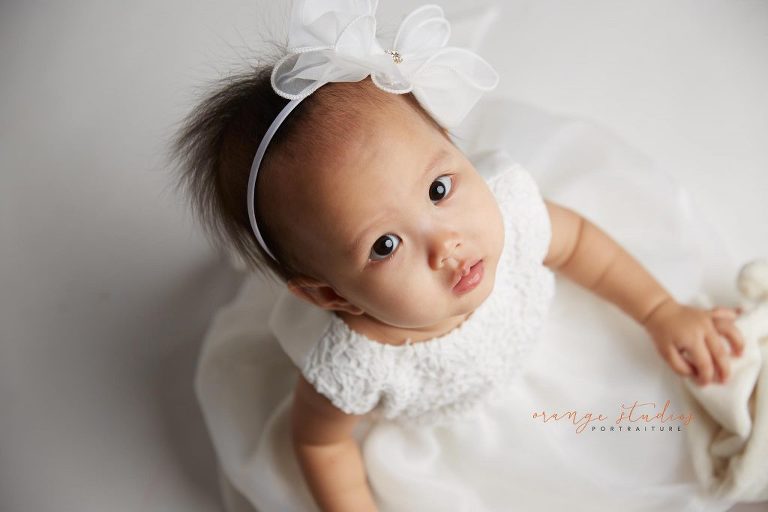 Baby L's cake smash portraits came out awesome. We love all the photos and it is really hard to select our favourite ones for this blog post.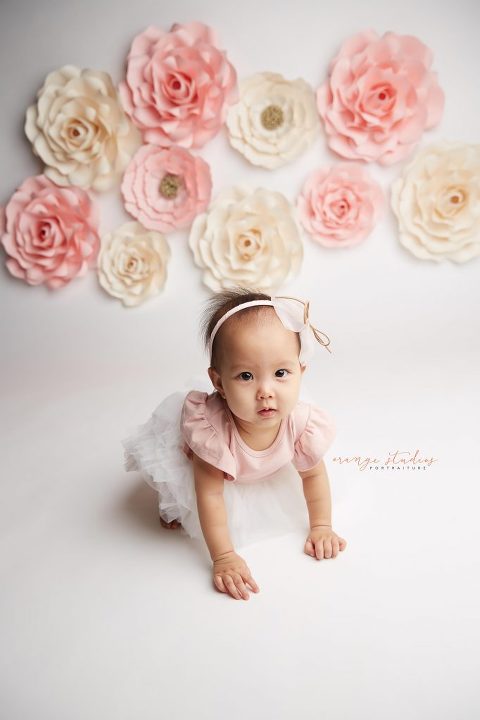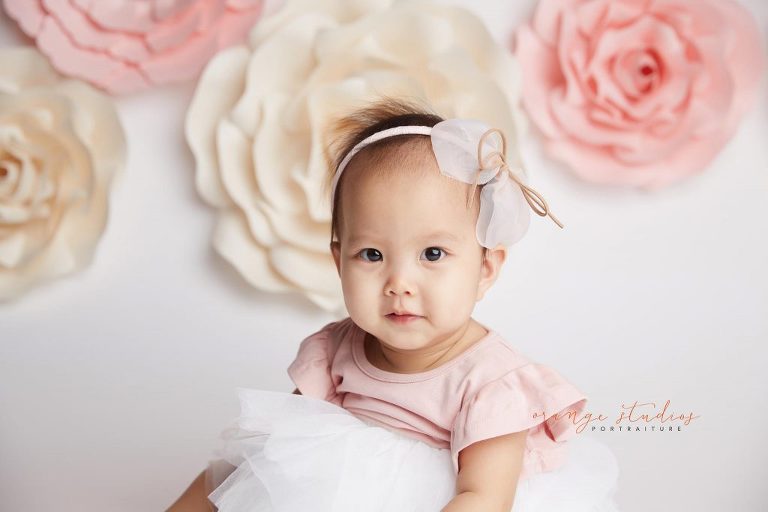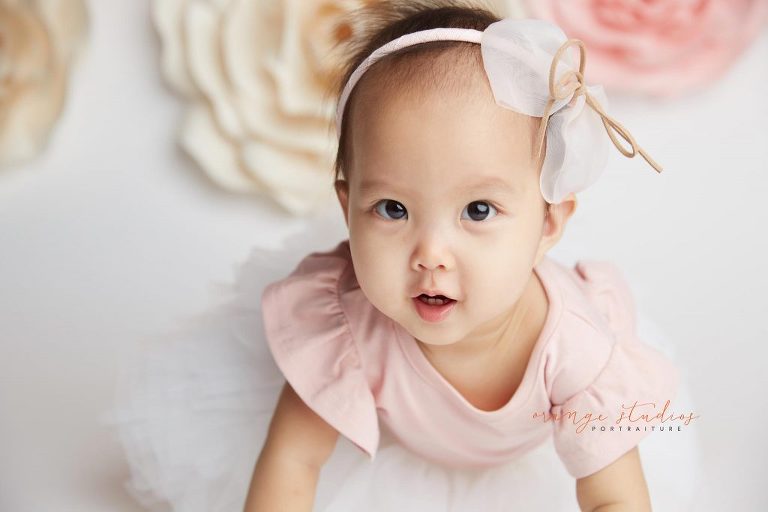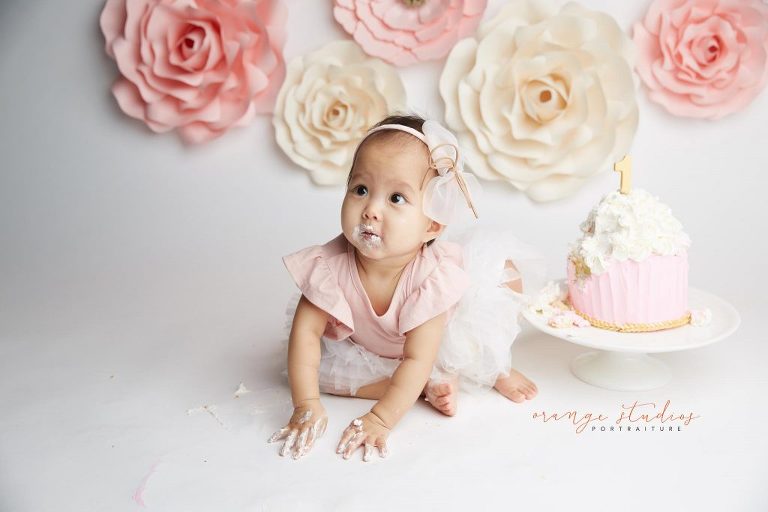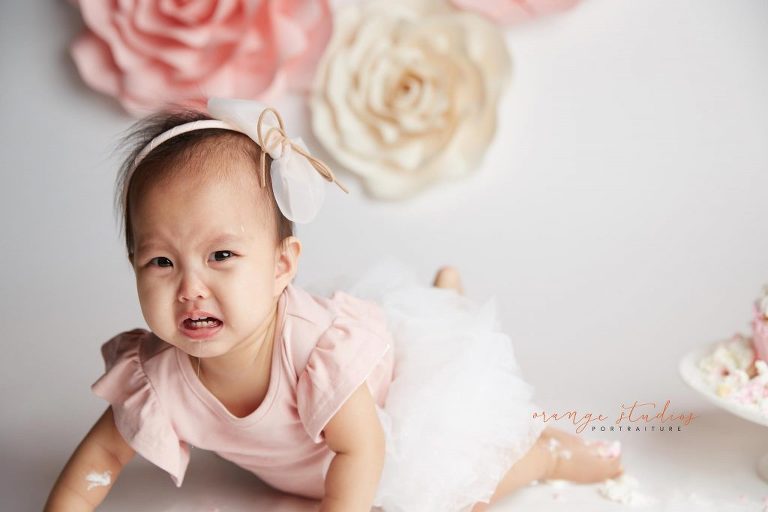 If you'd like to know more about our cake smash portraiture, give us a call at 8606 6950 to schedule a studio tour with us. We would love to show you around and discuss about ideas for your baby's 1-year-old birthday photoshoot!