We first met Baby Kean when he was just 8 days young, at his home. And he was so kind to us during his newborn photoshoot session! He slept soundly almost throughout the session, and barely fussed while he was awake.
Scroll down to view more adorable photos from his session.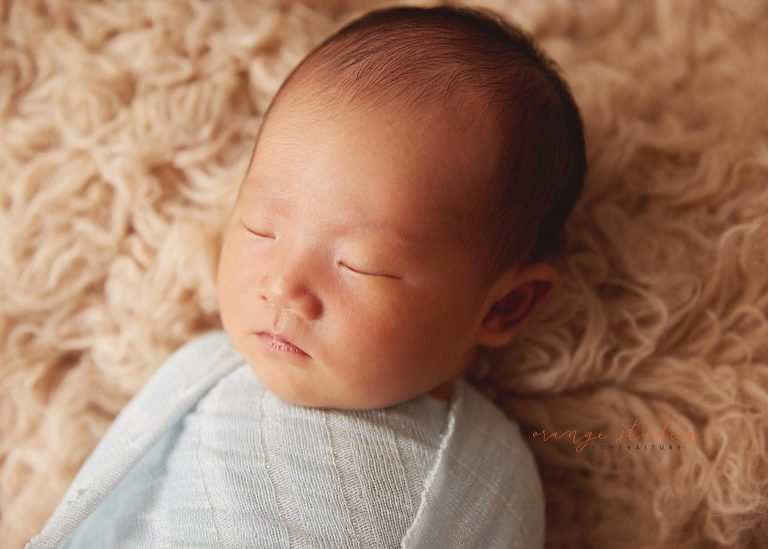 We love showing baby skin – so precious and natural, and shows us how new and tiny newborn babies are. Parents absolutely love it too!
Whenever we told mums and dads that we would be removing their baby's diapers for some of the shots, they would look unsure and worried – because they were so afraid of causing us inconvenience if their baby soiled our cloths. We would then assure them that peeing or pooping on our props (or even on us!) were perfectly fine, because we always wash our cloths after usage anyway, and we have extra pieces on standby.
So when Baby Kean did a mini "poonami" (hats off to the person who came up with this term, haha) halfway through his session, we were completely unfazed. Some of his poop landed on the TV console though, and we all had a good laugh at the distance it travelled. All these are part and parcel of parenthood, and part and parcel of a newborn photoshoot session. ;)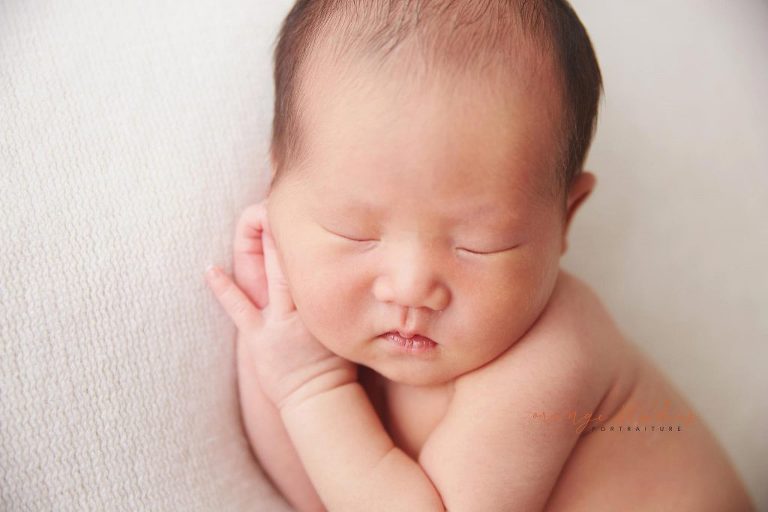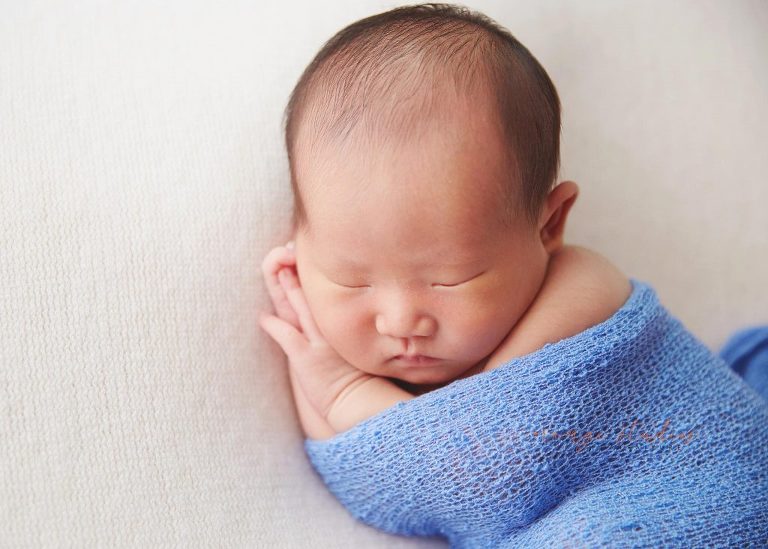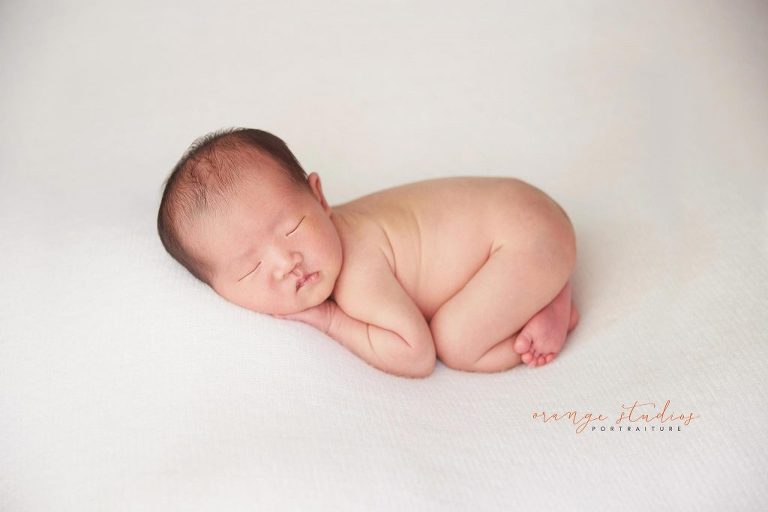 If you'd like to know more about our newborn portraiture, call us at 8606 6950 to arrange a studio tour with us – we'd love to meet and chat with you! :)