Photographing Mummy Karen and Daddy Chris was so enjoyable, because of the energy both of them brought to the set. Especially for Mummy Karen, who has such a cheerful personality and was really glowing at 32 weeks pregnant!
We know how many mummies actually "complain" that pregnancy glow is a scam, because they feel so awful and huge, instead of the supposed radiance and beauty. Well, being a mummy-to-be who is going through pregnancy currently, I can totally identify with these rants! The bodily changes we experience in pregnancy is drastic, not to mention the hormonal and emotional changes which sometimes make us feel even lousier.
But when we are reminded that what our body is doing is nothing short of a miracle, we embrace the process and celebrate it! Yes, we may get out of shape with the over-eating (because of pregnancy cravings), water retention, etc., but at the end of 9 months, when we hold our little bundle of joy in our arms, all these become secondary. (Well, we can slowly worry about getting back into shape after that. :p)
So, for those expecting mums who are not confident of standing in front of the camera, don't be! We've photographed so many pregnant mummies of different sizes, and the one thing which always stood out was, your mood affects how your maternity photos turn out. Come to your maternity shoot with a relaxed and happy mind, and trust us to do the rest for you. The radiance and glow really comes from how you feel, and it shows on your face and in your photos. :)
It will also help if you schedule your maternity photoshoot during a time frame when your baby bump is big enough, and you are still feeling comfortable and not too heavy. For some pregnant mums, it may be at their 28th week, for other pregnant mums, it may be at their 35th week. If you are unsure, double check with us! ;)
Read on to view more beautiful portraits from Mummy Karen's and Daddy Chris' maternity session with us.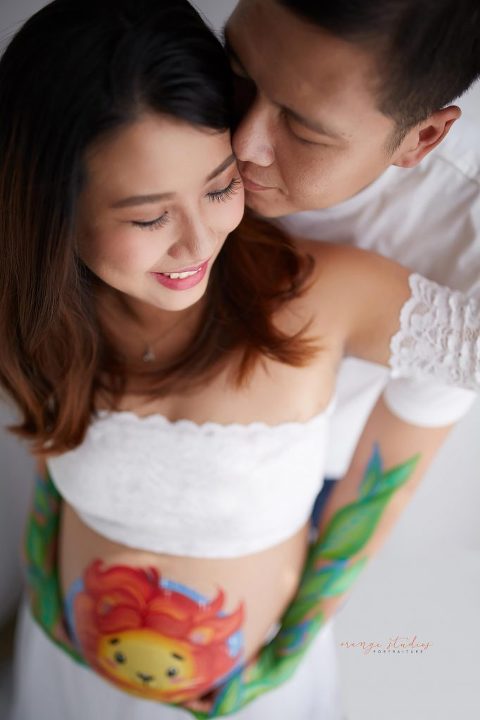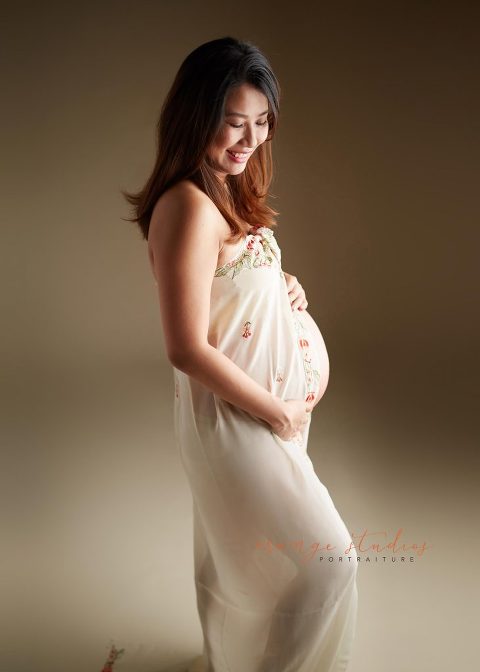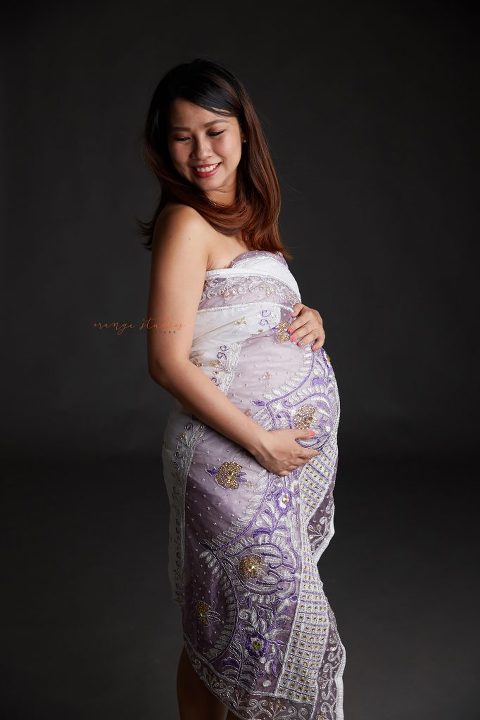 To know more about our maternity portraiture sessions, call 8606 6950 to schedule a studio tour with us. We would love to meet and chat with you!