If you are an expecting mother, it is an incredibly special time for you. So much so, you may want to capture this beautiful period in your life with a photoshoot. But what to bring so you can feel confident and beautiful in your glowing skin? From au-natural to nature scenes, there are endless possibilities to snap a creative yet long-lasting gallery of memories. When your child gets older, they will be able to ooh and awe over the belly they used to live in. Babysits, which is a platform that helps parents get in touch with their ideal babysitter or nanny, gives you tips for what to bring to a maternity photoshoot.
Wardrobe Change
It is important you feel comfortable in your photoshoot. Being in front of the lens can be nerve-wracking in the beginning as you don't know the best way you look. Choose outfits that make you feel gorgeous. Choose some pieces that you can open and show your belly, like a thin, colorful kimono. Soft, chunky knitted robes are also super cozy and can give the appearance of comfort and warmth. Anything made of lace also makes the photo look gentle and sweet. It is recommended to bring items that are not so tight, as to not leave marks on the skin if you want to show off the belly.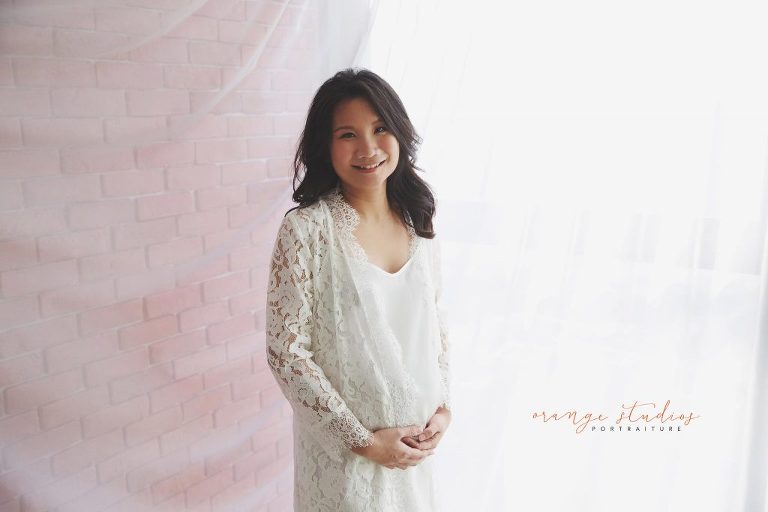 Body jewelry is not just for teens
Considering the focus of the photoshoot is your precious tummy, body jewelry actually makes the photos more luxurious and whimsical. Depending on your scenery, choose jewelry that supports your surroundings. For example, if you are on a beach, choose colors or materials that are related to the coast like shells, or mineral colored beads. Body chains provide an accessory to show more depth and the roundness of your belly. If you can't find body chains, long necklaces with big pearls, beads or pendants offer the same effect.
Ultrasound comparison photo
Use your ultrasound as a comparison tool. You can see the baby in the digital image, and you can see the baby from outside of the belly. A fun way to showcase both views of the new baby! If possible, bring many from the different months as that will show the different stages providing even more contrast.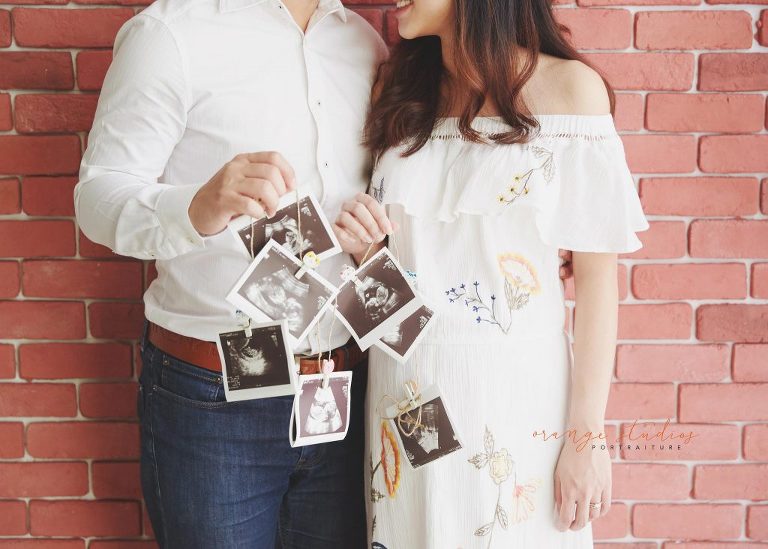 Props and accessories add fantasy
Use different items to bring your pregnancy vision to life. Fashion a crown out of leaves, flowers and twigs to give yourself a fairy aura. If you are a teacher, a chalkboard can be a very cute addition along with details about who you are teaching, what school you work for, and how long you have been there. If the baby is due in December, you could bring items that are related to Christmas like a santa hat or Christmas string lights. Props allow you to have a lot of fun and if you are a creative thinker, the ideas are infinite.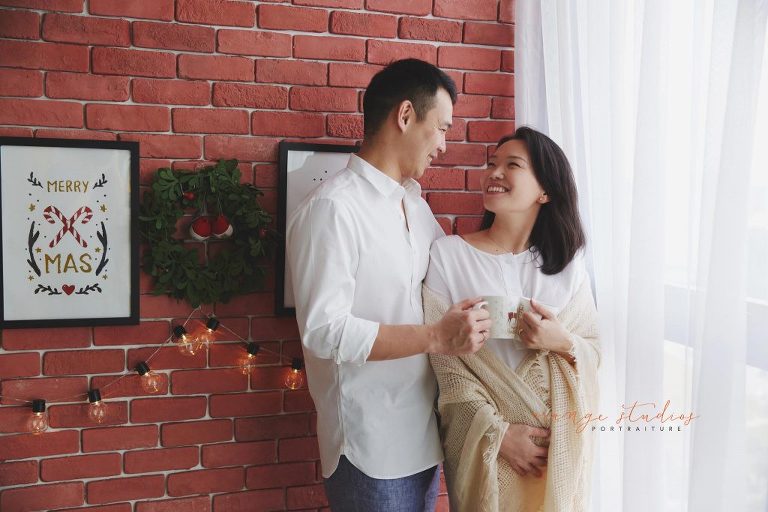 Bring your A-game
Or in other words, bring your confidence! This photoshoot is all about you and you are the star. Remember, you are the model in front of the lens and so this is your chance to parade your beauty. You are a strong, independent woman growing another human inside of you. Not everyone can do this so bring your confidence and that glow with shine. Take the opportunity to love yourself in front of the camera with smiles and hugs as this will beam through the camera lens.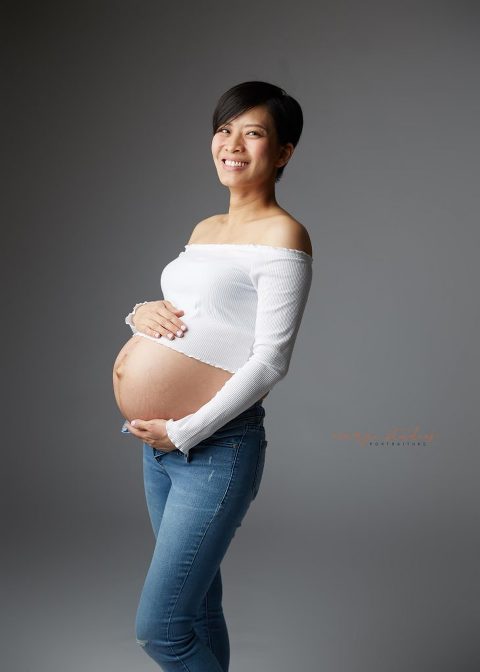 It's a family thang
Invite your closest family to join! Photoshoots can be more fun when your loved ones are around. Think of romantic or sweet poses you can do together. Positions like sitting in a row or shaping your hands into hearts are super darling. If you have other children, incorporating them into the photo will be a fun takeaway, especially when they are older and can say, "You were in mommy's belly here!". This is a great time to get the whole family to adore the new addition with a memory photo.
Article written by Christine Sabol from Babysits
Images by Orange Studios
If you are keen to know more about our maternity portraiture, feel free to give us a call at 8606 6950 to schedule a complimentary studio tour – we would love to meet and chat with you!