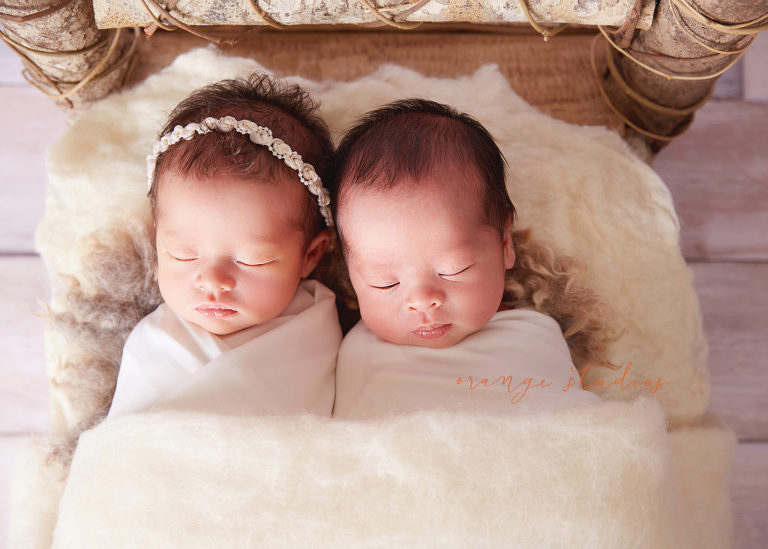 Photographing a newborn baby is hard work. Photographing newborn twins, well, is double the hard work. But guess what? We absolutely love having twins on our set!
We were so happy to be trusted with Baby Victoria's and Baby Gabriel's newborn portraits. Sharing some of our favourites from their session, taken when they were 14 days young. :)
Newborn twins session are double the work but they are always more than worth it, because each and every photograph shows you double the love and double the joy. :)
To know more about our Newborn portraiture and how your family can enjoy your very own heirloom portrait collection, give us a call at 8606 6950 – we would love to chat with you.