Every now and then, we would get enquiries asking if we provide home session for Newborn photoshoot. And the answer is "yes"! :) We understand each and every parent is different, and some prefer to have the session done at a familiar environment.
For home sessions, we transport our equipment and most of our props along to your house, and set up a mini studio right there! As we make use of 100% natural lighting during all our Newborn sessions, we would just need a small space which is near the windows for the set up. We usually recommend an area of 2m x 2m. However as most of you know, newer HDBs and condominiums aren't exactly that big in size after furniture fill up the space, so we sometimes need to work with an even smaller area – but no sweat as we always have our ways! And no worries if you are unsure of the best spot, as we will advise and suggest a suitable area. That's what you hire us for – for our professional advice and guidance throughout the session! ;)
Another popular question we get asked often is, "Can parents join in the Newborn photoshoot session?" And the answer is again a big "yes"! Welcoming a new member to the family involves everyone, and we always strongly encourage daddy and mummy to participate in the shoot and have their overflowing love and joy captured in photographs. These are extremely precious moments which we are sure would always mean a lot to the family, be it now or 10, 20, 30 years down the road.
Sharing some beautiful pictures from a recent home Newborn photoshoot session we did for sweet baby Kiara and her family, when she was 20 days old.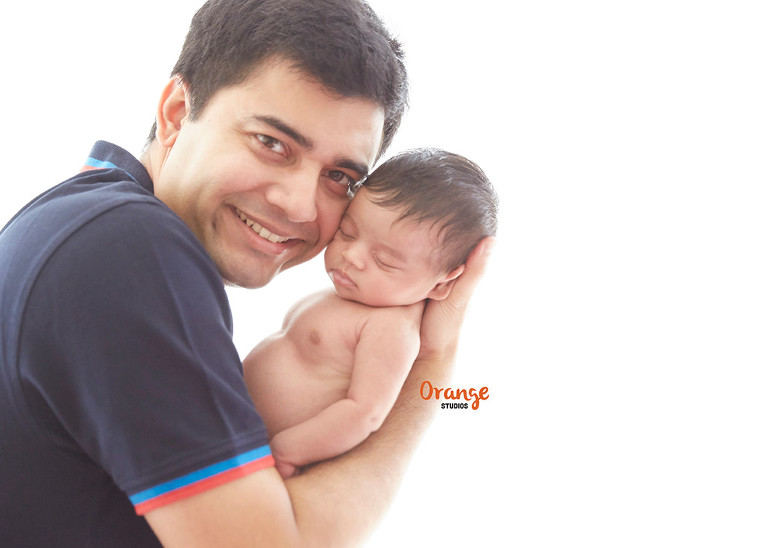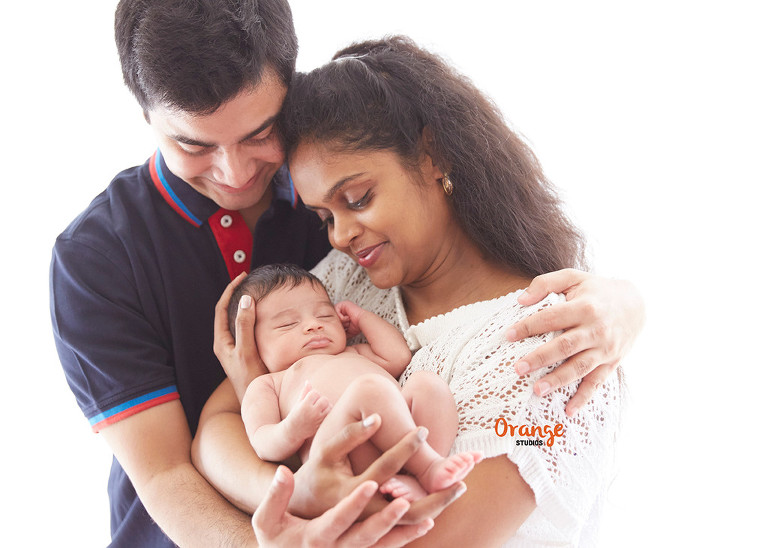 Doesn't this collection of photos just warm your heart? :)
To find out more about how to have beautiful portraits of your newborn baby done by Orange Studios, give us a buzz at 8606 6950. We are happy to discuss with you!