When we stepped into little Kayleigh's home for her Newborn portrait session, we were greeted by a very adorable baby girl. We immediately went "Awwww" the moment we saw her fast asleep in her cot. She was 8 days young then, and looked just like a little princess – so sweet and demure.
If you have noticed, our style of Newborn photography is mostly simple and clean. That is because we want the focus to be on your baby's precious newborn features and expressions – those soft baby skin, tiny feet, little hands, adorable button nose, the occasional frowns and pouts, and hopefully a smile or a smirk. ;)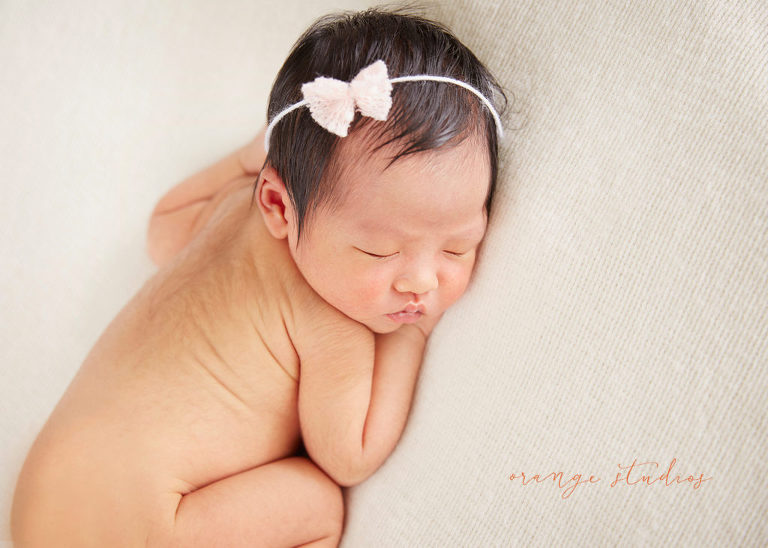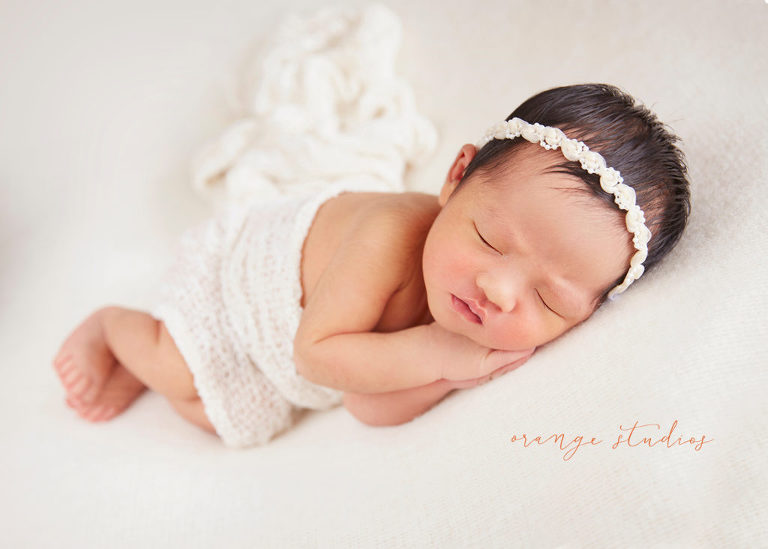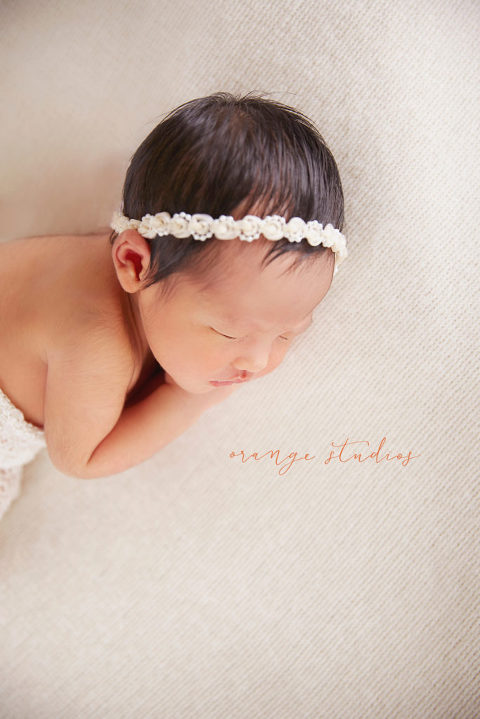 Daddy and mummy loved their collection of portraits and decided on an heirloom album to keep. This would be such a cherished and priceless gift for Baby Kayleigh, especially when she is older.
If you like our work and would like us to create pure, clean and refreshing Newborn portraits for your little one, give us a call at 8606 6950. We would love to chat with you and discuss how your family can enjoy your very own family heirloom at our studio.