One of our favourite families to photograph – this was the fourth time we were photographing them. The previous time we had them on our set, Kate was just a 12-day-old newborn baby. And look at what a big girl she has become over here! Watching all our little clients hit their milestones one by one really makes us feel overjoyed for them.

And hang on for a surprise coming up….
Indeed a double celebration for this sweet family. Not only is Kate turning one, she's going to be promoted to a big sister as well! Really love how everyone is so happy in this family portrait, especially big brother Kayden. No prizes for guessing whether they're gonna have a baby brother or a baby sister. ;)

And on to the highlight of their photoshoot session… Kate's pink cake smash! Mummy requested for us to prepare the entire setup for them, and we are loving how everything turned out.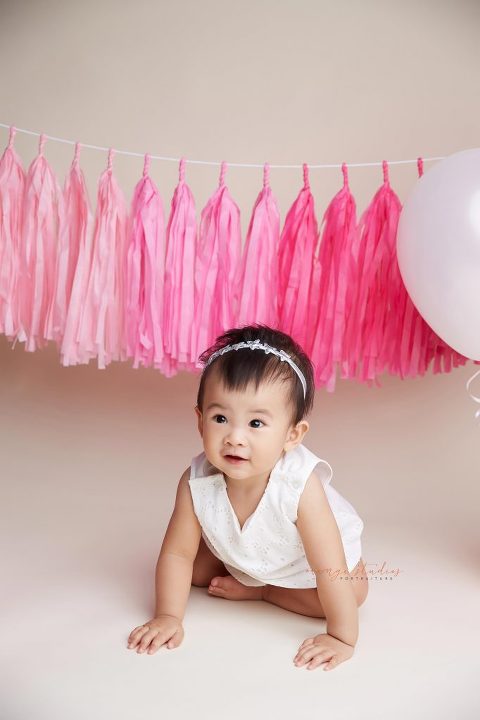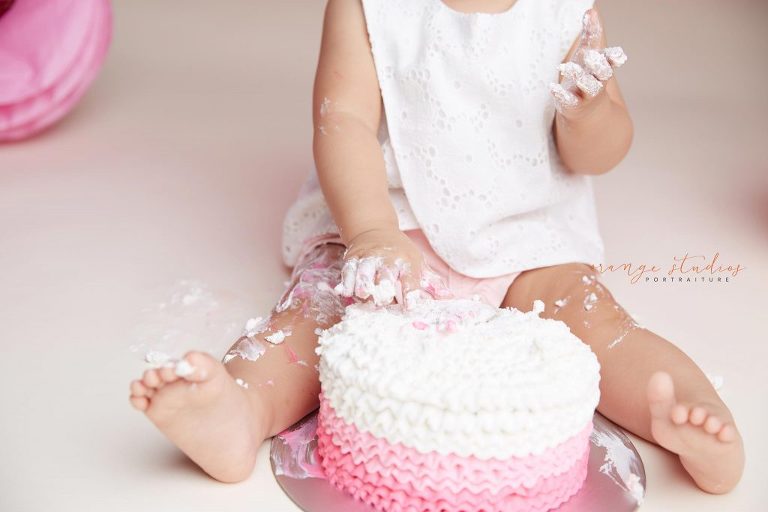 So in love with this cake smash session, and we hope you are too.
After their baby brother arrived, we did his newborn portraits as well – will be blogging about the session some time soon. Like us on FACEBOOK and follow us on INSTAGRAM to get updates!
To know more about our cake smash portraiture, feel free to call us at 8606 6950 to schedule a studio tour – we would love to meet and chat with your family. :)