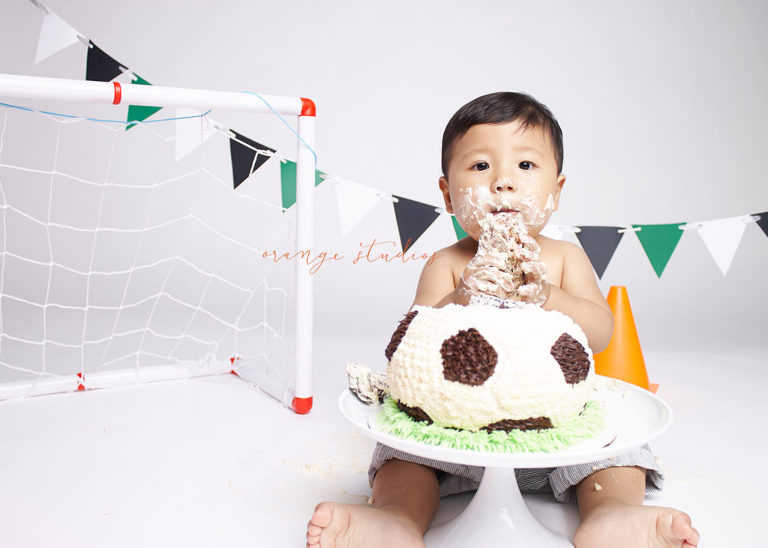 Josh's daddy and mummy are huge soccer fans, and the mini soccer ball at their home is also currently Josh's favourite toy. So there is no wonder why they opted for a soccer theme for Josh's 1 year old Cake Smash portraiture session. ;)
The soccer theme set was prepared by us as daddy and mummy didn't have time to prepare for it. This is a customised theme set – yes, did you know that you can engage us to prepare a customised Cake Smash photoshoot set for your baby, other than the standard sets we usually do?
As usual, Josh enjoyed his individual portraits first, before he started his messy smash. :p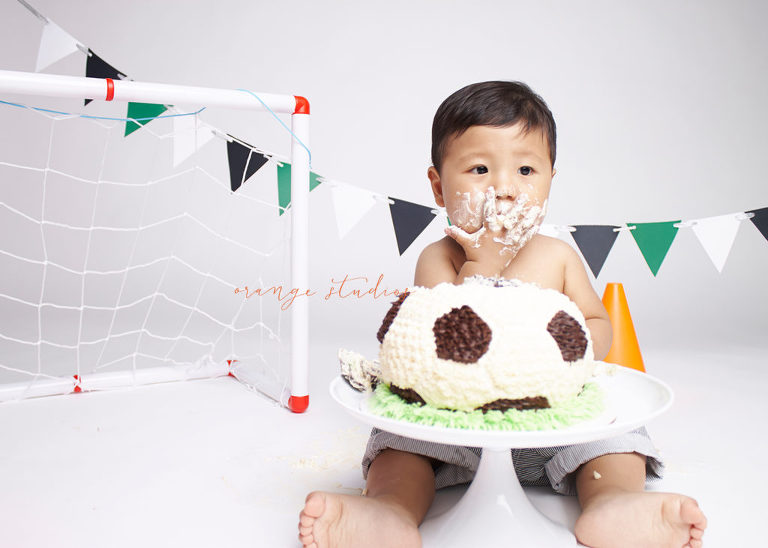 We always allow babies ample time to explore the set and get familiar with it. The highlight of a Cake Smash is to let your baby have a good time, so we do not ever rush through it. This is how we are able to document his/her curiosity, exploration, shy smiles, giggles and bursts of laughter.
To know more about how your baby can enjoy his/her very own Cake Smash portrait session with us, give us a call at 8606 6950 – we look forward to chat with you.