If you have read our previous blog post about Summer's (A Happy Mum) Maternity portraiture session with us HERE, you would have remembered how excited their whole family was, while waiting for the arrival of their newest member, Baby Asher.
We were so glad to be able to document more beautiful and precious moments for this lovely family, when Baby Asher was at 11 days young. What was especially heartwarming during their Newborn photoshoot session was seeing how much Asher's elder sisters, Angel and Ariel, doted on him.
You may not see it here, but when we got Angel and Ariel to lie down together with Baby Asher, they were so careful and gentle with him. In fact, Ariel was a little tensed and looked kind of stressed having to hold Asher in her arms. It was a pretty funny yet extremely sweet sight. They knew how fragile didi was as a newborn baby at only a few days old, and really listened to instructions, ensuring the safety of their precious little brother. Yes, safety is always our top priority, especially when the shoot involves siblings. We constantly checked in with the girls to make sure they themselves were feeling comfortable in their positions.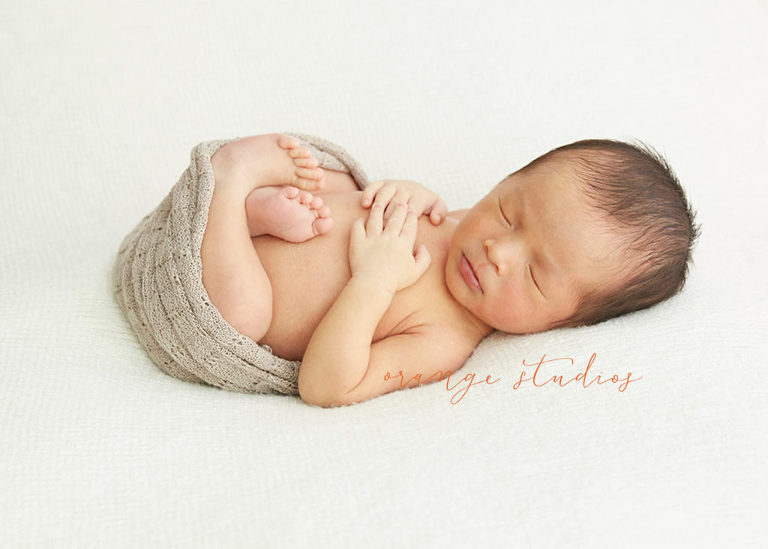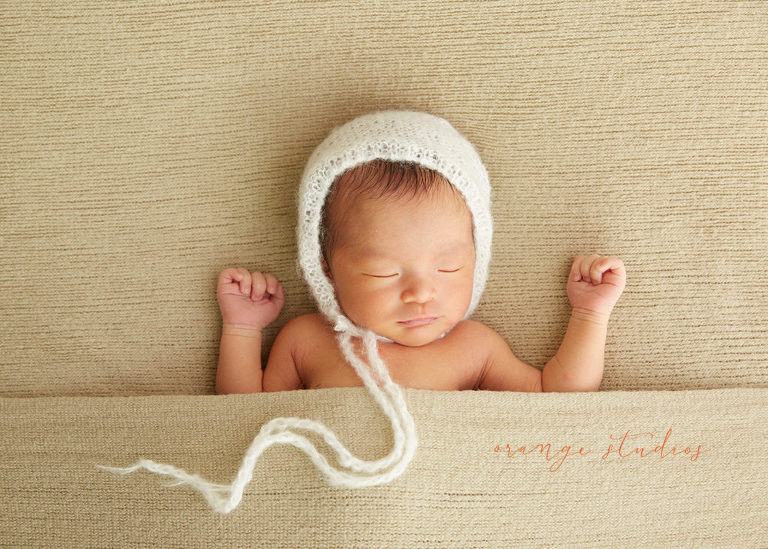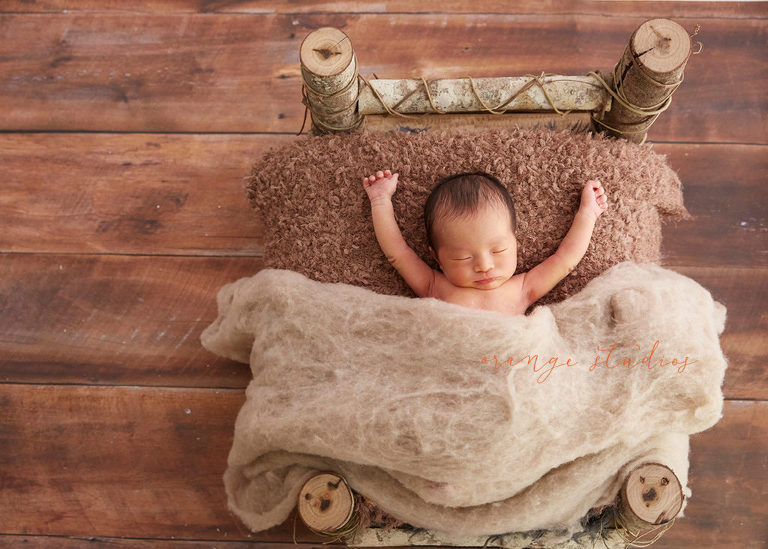 Orange Studios Newborn portraits are pure, clean and refreshing. We focus on capturing the emotions, love and joy within your family. This will be one of the best gifts you can give to your family, especially to your baby when he/she is older. To know more about how you can enjoy your Newborn portrait session with us, give us a call at 8606 6950. We would love to create beautiful and timeless portraits for your family.