Isn't the above photograph just so adorable? It is definitely one of our favourites from this collection. Not all baby portraits have to be of the baby smiling at the camera. Such unposed moments are equally precious and endearing, because they document your little one's real personality.
Sharing with you the beautiful images from Paulson's family photoshoot session at our studio.
Baby Paulson is definitely one of the happiest babies we've ever met. He was smiling and laughing almost all the time during his photoshoot session, it was hard not to laugh together with him!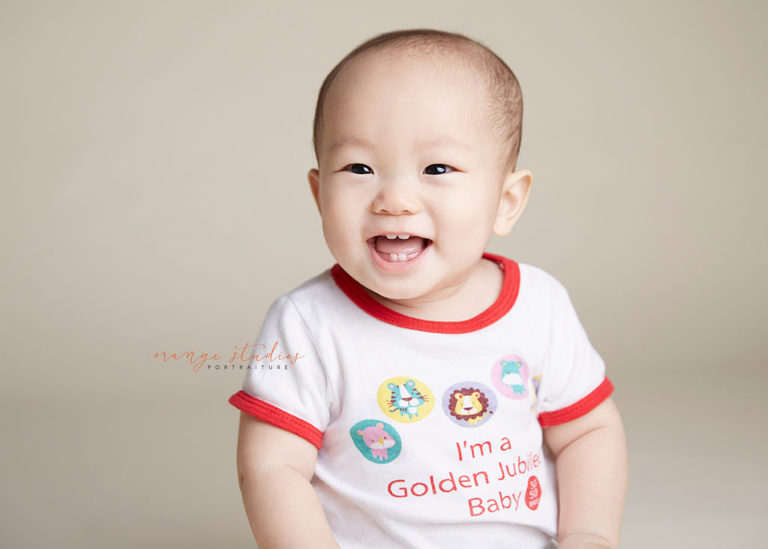 We hope this collection of very happy portraits brightens up your day. :)
To know more about our Family portrait sessions, give us a call at 8606 6950 – we would love to chat with you.