Mama-to-be Adeline came to our studio at her 32nd week of pregnancy for her Maternity portraits, and she and her husband were such great joy to photograph.
Most mummies usually ask us what they should prepare and bring along for their Maternity photoshoot. If you've been following us and our work, you would have realised that our style of photography is geared towards a natural and "clean" look. Instead of playing with many props, what we focus on during your session is the interaction and emotions between you and your other half.
If you're having a headache with your wardrobe, a few beautiful maternity gowns and sashes are available at our studio for your usage.
Therefore, what we usually tell our mummy clients is, not to worry about what to bring – props do not determine the success of your pregnancy shoot. The most important thing for you to prepare is in fact your heart and mind! ;)
Have ample rest the day before your session, and bring along your happy self to the studio. Your Maternity portrait session is a time specially set aside for you and your husband to celebrate a new phase of life together. Focus on the joy and love, and prepare your hearts to welcome a new life into your family. What you are feeling during your session will really show in your photographs, so remember to relax and enjoy your time on the set. :)
Mama-to-be Adeline is one of the most cheerful and smiley mums we've met, and we really enjoyed photographing her and her husband. If you're still wondering whether pregnancy glow is a real thing, you've got to look at the portraits from this lovely couple's session!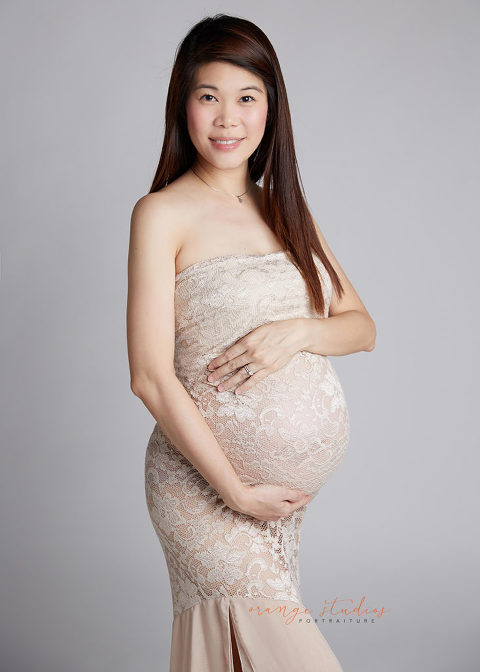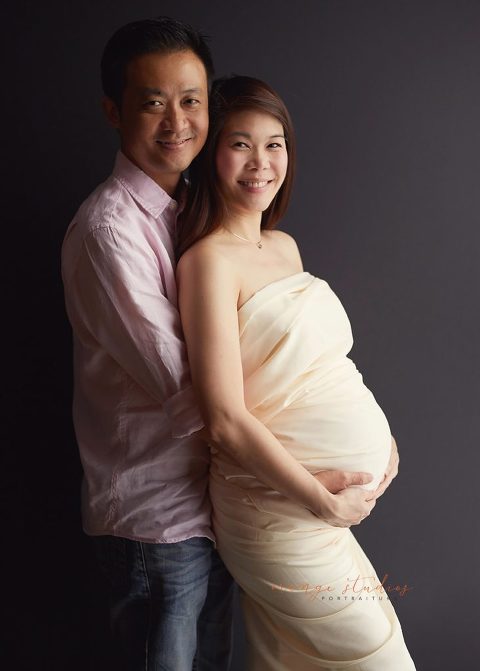 To know more about our Maternity portraiture, give us a call at 8606 6950 to schedule your complimentary studio tour with us. We would love to meet and chat with you!