Mummy L and Daddy N are such an adorable couple. The moment they stepped into our studio, they were already brimming with excitement for their Maternity photoshoot session. No matter how many pregnant couples we have photographed before, we never get tired of such enthusiasm and elation. And this is why we love our job! Being able to witness and share in the joy of parents-to-be is such a beautiful thing.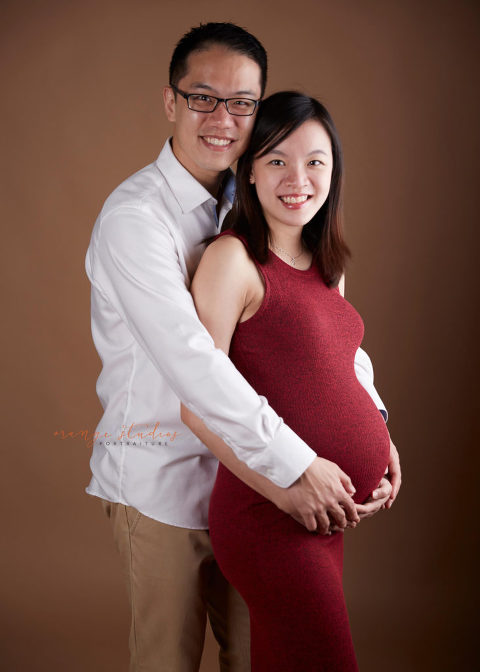 There are various styles of Maternity portraiture you can choose from at our studio, depending on what illustrates your personality. Mummy and daddy preferred a modern, casual and relaxed style – and this suited them perfectly!
All the dresses worn by mummy in this shoot are her own. She has such great taste and we simply love all her outfits! The blush pink one above is my personal favourite. ;)
Have you ever wondered how your parents looked, felt and acted when they were expecting you? We find that as we grow older, we get increasingly curious about our parents and their lives. Afterall, they know almost everything about us, so how much do we know about them – the people who have been showering us with unconditional love since our birth?
There is more to them than simply "dad" and "mum". They are also individuals, and were once a courting couple, a young married couple on honeymoon, and a growing married couple who were getting ready for their first child. Their love for us already began when we were in our mum's womb, even before they met us. Wouldn't it be amazing if we were able to take a peek into that stage of their lives and witness their pregnancy journey? This piece of memory would mean so much to us, and is something that we would cherish forever.
To know more about how Orange Studios can document your beautiful pregnancy journey, be it for yourself or for your children, give us a call at 8606 6950 – we would love to chat with you.