Baby Elene's cake smash portrait session was a very memorable one, because of the unique theme and the amount of effort her mummy put in for the setup. Being a Chanel lover, her mummy wanted a Chanel themed cake smash, and she prepared all the items required to make it work. Kudos to her for her dedication!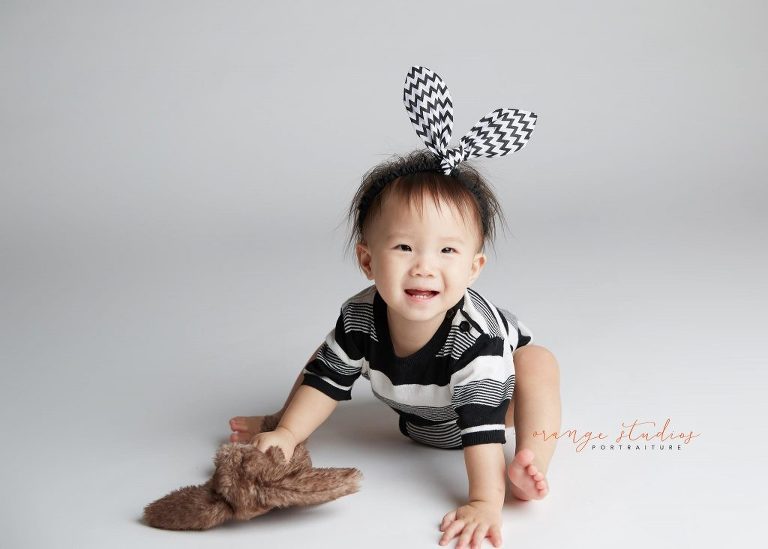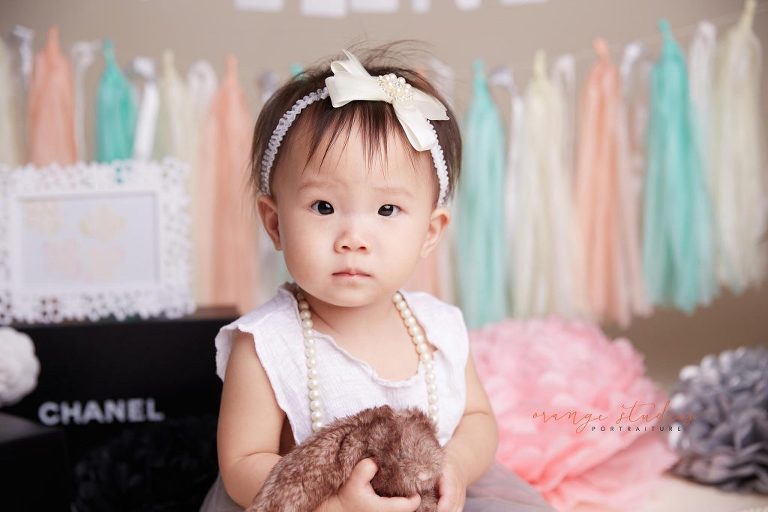 What we love about cake smash photoshoots is how we are able to see each child's unique personality during the session. Some babies absolutely love exploring new things, eating with their bare hands and have no qualms about getting cream all over their arms and legs. Some babies are more cautious, and prefer to be clean and eat with a spoon – we've got to admit it's pretty cute to see a baby digging into the cake with a spoon or fork! Some babies may not even want to go near the cake at all. So it's not always all smiles. And it doesn't have to be. How your baby reacts and behaves during his/her cake smash session is unique and special to him/her – it will be a wonderful and adorable memory for him/her in years to come.
Keen to know more about our cake smash portraiture sessions? Give us a call at 8606 6950 to schedule a studio tour with us – we would love to meet and chat with your family!