It was double the joy during the Newborn portraiture session with Sonya and her lovely family. Double because she has been blessed with not just one, but two very beautiful baby boys – Tristan and Raiden.
Sharing some of the gorgeous portraits from their photoshoot session.
Newborn photography sessions with twins usually take a much longer time (as compared to sessions with one baby), because we need to take care of the needs of not just one, but two precious newborn babies. Yes, lots of patience is definitely needed, and it can be challenging at times. However, it really is worth it in the end when you see the delightful results which the family can keep and cherish for a lifetime.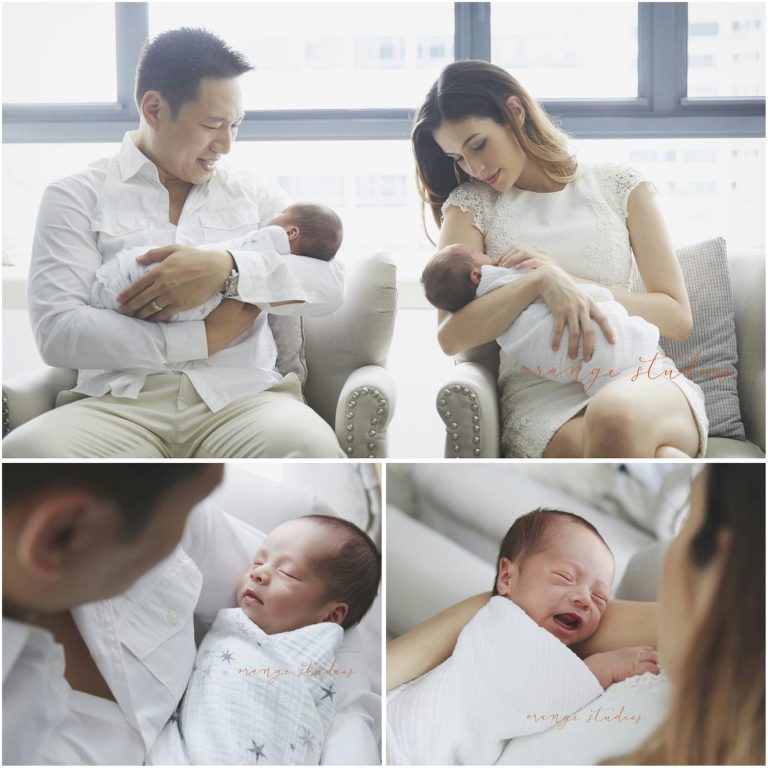 It was so much joy photographing the Sanchez family. When you picture first-time parents of twin babies, you sometimes imagine a messy house, helpless parents and frequent furrowed brows. While it may be true for many parents (well, taking care of newborn babies is never an easy job), there are definitely many more moments of joy, bliss and comfort as well. And these were what stood out the most to us when we were at the Sanchez residence. Sonya and Judd were sleep deprived (I mean, which parent of a newborn baby isn't? And they have two!), but all we saw were the excitement and radiance on their faces. They were so proud of being parents to their pair of twins, Tristan and Raiden.
What amazed us even further was Sonya's patience in nursing her baby boys. After one of the twins was fed, the other would get hungry shortly – and the cycle continues. It was tiring for her, but she gladly held her little ones close to her, feeding, comforting and nurturing them. Motherhood is hard work, but so beautiful and precious.
We are glad to be trusted with documenting this wonderful phase of their lives. This once-in-a-lifetime moment will be a priceless gift for both Tristan and Raiden, especially when they grow older.  Thank you Sonya and Judd for sharing your joy with us.
If you would like to know more about our Newborn portraiture, give us a call at 8606 6950 – we would love to hear from you and guide your family on the best way to plan and prepare for your session.