Whenever the end of the year is approaching, we get increasingly busy due to the higher demand for our Family portraiture services. School holidays are near, students are graduating, and festivity is in the air!
We are always very excited for each and every family who are planning to have their Family portraits done. It is heartwarming to know that they value Family portraits and spend the time and effort to plan for it. It can be overwhelming trying to search for a suitable photographer for your family. Ultimately, we always advise and encourage each family to choose a photographer whom you and your family are comfortable and can connect with (especially for families with young children), who provide the type and level of service you need, and just as importantly, whose photography style you love. Therefore, we always welcome families to make an appointment at our studio for a non-obligatory chat – it gives you the opportunity to meet us and see our studio, ask tons of questions and review the products we offer before you make an informed decision.
It is always a great privilege of ours to serve clients who are looking to have custom Family portraits done professionally, because that is exactly what we offer at our studio. With our custom portraiture session, each session is designed specially for you, catered to your family's personalities and dynamics, and ensuring the wall art we create for you matches your home interior design and space.
It was double the joy and celebration on our set with Deborah and her lovely family. She and her sister were both graduating together, and had their Graduation Family portraits taken at our studio. Before their portraiture session started, Deborah's mum had mentioned to us that she loved our style of photography – lifestyle, spontaneous, natural and unposed.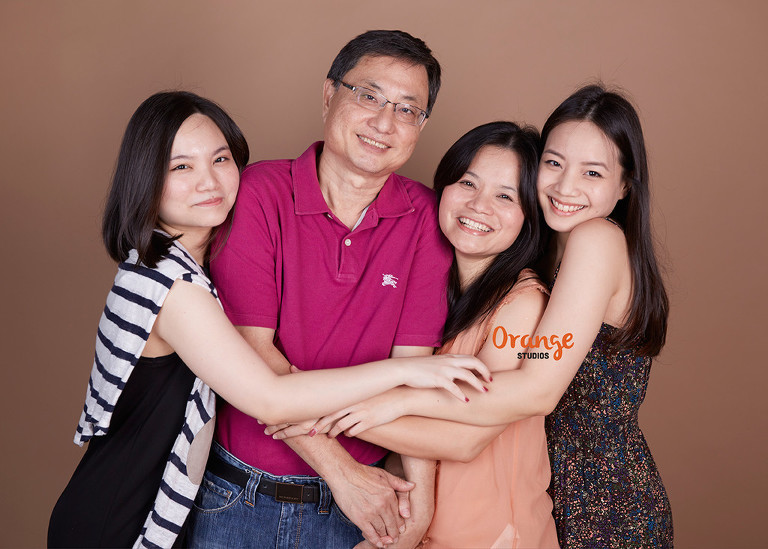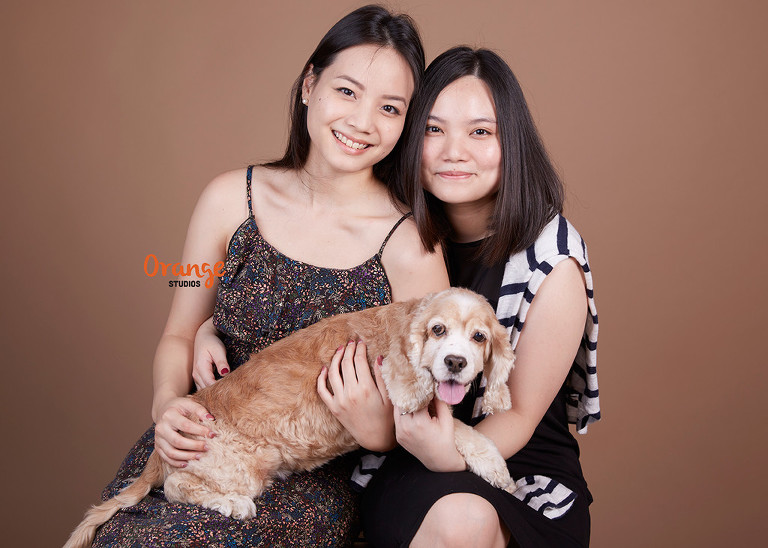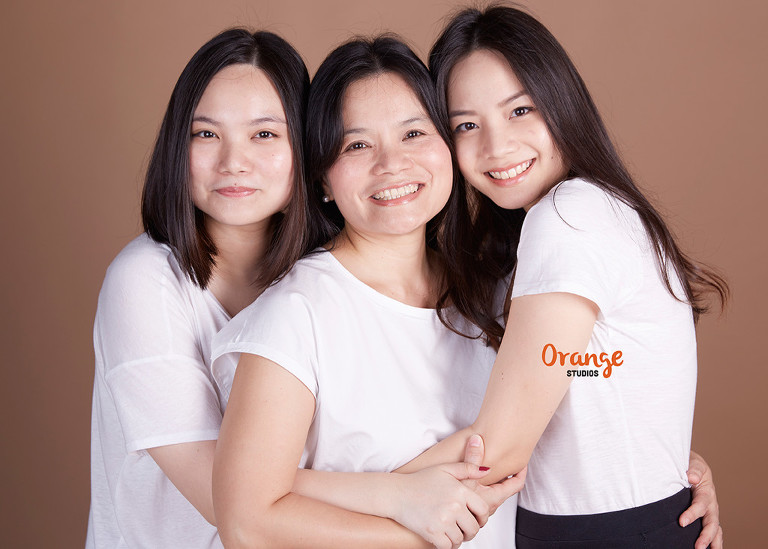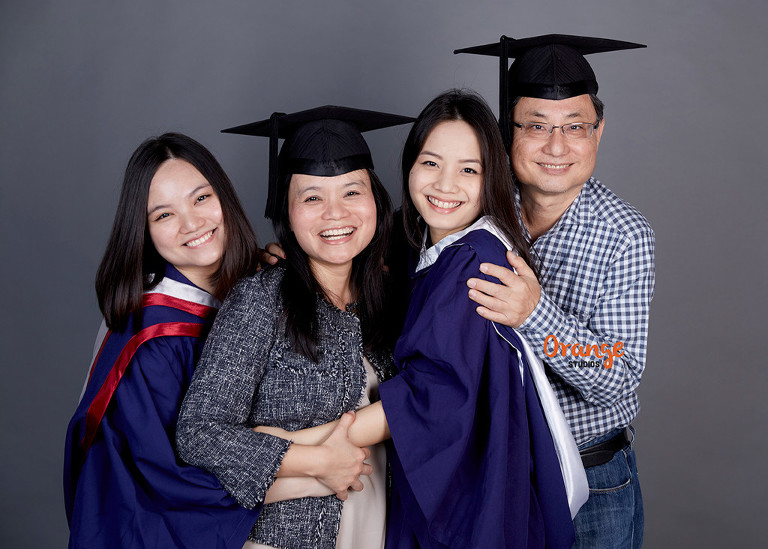 With each client who commissioned us to create custom Family portraits for them, we ensure they walk away from us with beautiful tangible images ready to hang on their home walls. Deborah and her family loved the portraits we created for them. They showed us the interior of their living room, and with our step-by-step guidance, chose 3 of their favourite portraits to be printed on 20″ x 20″ canvases, lined up as a wall art. The following pictures were shared with us by our happy and satisfied clients. We love how our work adds so much joy to their living room space.
If you like our photography style and would like to experience your very own custom Family portraiture session at our studio, give us a call at 8606 6950 to know more about how we can create personalised portraits and wall art for you and your family.