Kael has got to be one of the coolest babies we've had on our Cake Smash set. Most babies, when facing and tasting cake for the first time, either get very excited and start savouring it, or get scared and start escaping from it. For Kael, he remained extremely calm and composed throughout, slowly enjoying his very first cake. :p
We have photographed Kael when he was 8 months old – gotta share those adorable portraits with you soon! Comparing then and now, he has grown so much. No longer baby-ish looking, and growing to be more like a little boy.
We know how some parents planned for only their baby to be photographed. But we always encourage them to join in for at least a few Family photographs, because these are as precious as their baby's individual portraits. The celebration of your baby's wonderful 1 year old milestone is also a celebration of both of you surviving first year of parenthood! ;) It is a journey which you all are taking as a family, and you will want to remember this moment together. Parents always end up thanking us for making them join in the session, because the Family portraits become their favourites of the collection.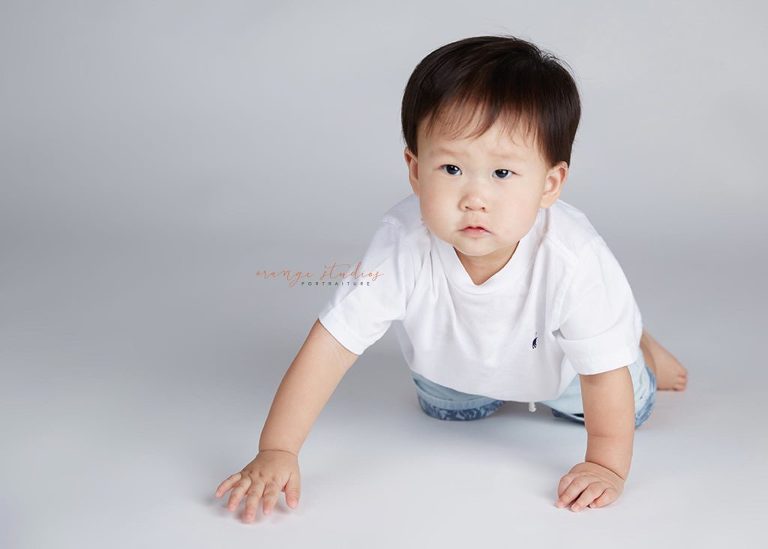 For Kael's Cake Smash setup, mummy requested us to prepare the cake and decoration for them. She had a blue colour theme in mind, and this was what we came up with for them.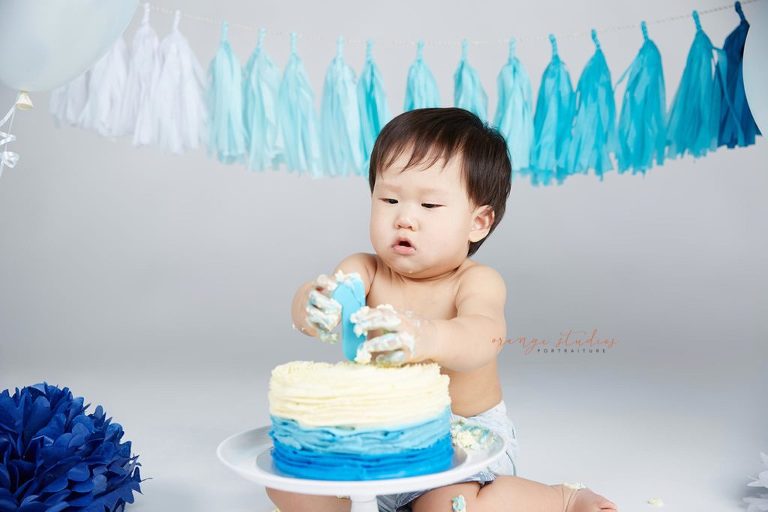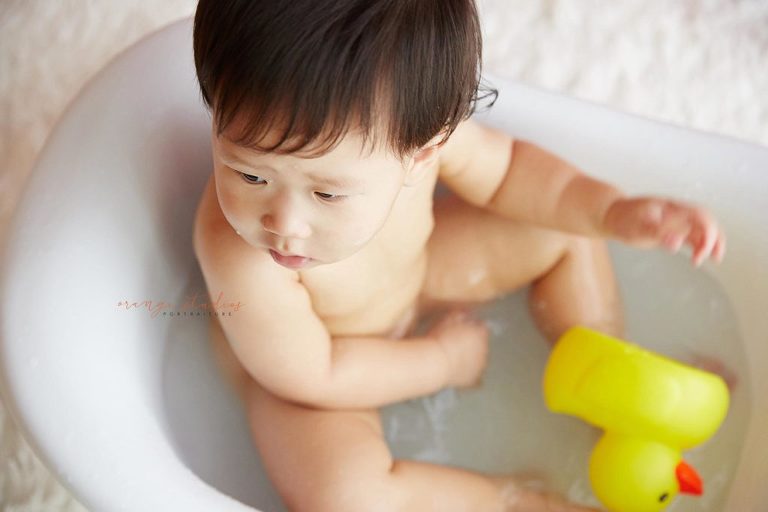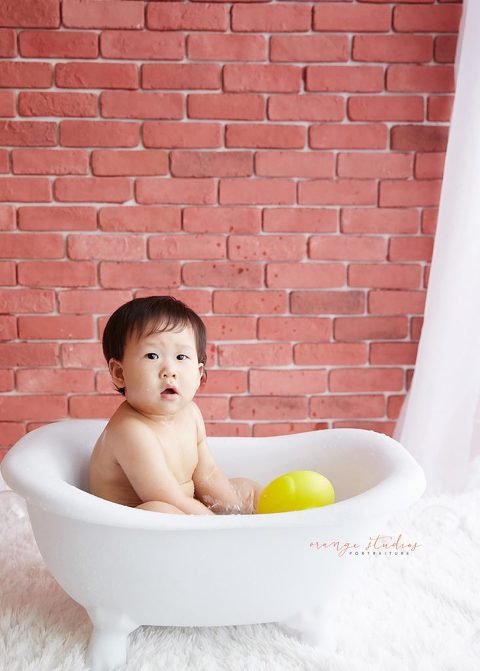 A Cake Smash portrait session is indeed such a unique and interesting way to celebrate your child's first birthday. What would make this event even more special? A Cake Smash video, of course!
Is your little one turning one? If you'd like to celebrate this amazing milestone with a hassle-free Cake Smash photoshoot session at our studio together with a memorable video of the process, give us a call at 8606 6950 – we would love to chat with you.