When Andrea came to our studio, she was 35 weeks pregnant with her second baby. The family was excited and elated for their second baby's arrival into the world, and photographing their joy and anticipation was such a beautiful thing for us!
This cute family of four – mummy, daddy, korkor and baby boy (coming soon!) were such a joy to capture! Read on to find out more about their Maternity photoshoot session with us.
Andrea looks absolutely gorgeous in our maternity gown. She carries with her so much grace and beauty, we feel mesmerised just looking at her.
If you are unsure of what to wear for your maternity shoot, don't fret! We have a selection of maternity gowns for you – all you need to do is to come with a relaxed mind and an eager heart.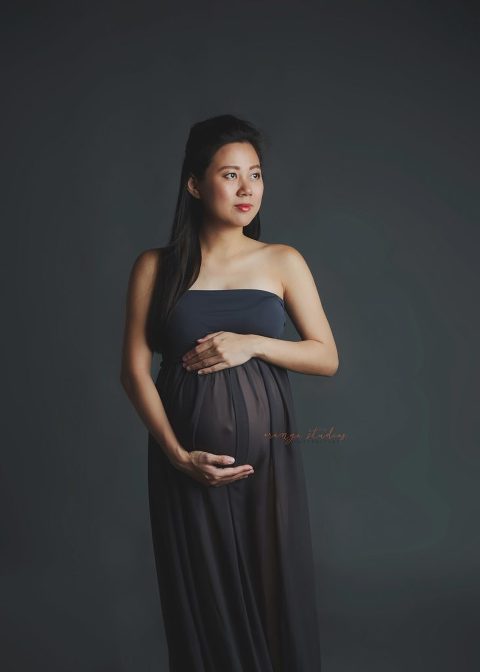 For second-time mothers, we are truly impressed by their confidence and their glow. After the first birth, many things would have changed – they would be busier taking care of their first born, and their bodies feel different as well. With this, second-time mothers become stronger and better at withstanding pressures and become more confident in their pregnancy! Having the experience of pregnancy, many second-time mothers feel that pregnancy passes much quicker than it was with the first baby. This is why many mothers love the idea of a second-time maternity shoot – it helps them to capture the pregnancy journey, so that these photos can remind them of a time their baby was still a part of their body, a little pea resting in a mother's womb.
The intimacy and love between a family is something that have always touched our hearts. When families come to our studio for a portraiture session, we focus on bringing out true emotions – the look on your face when you're talking to your loved ones, caressing them, holding them, and smelling them! Each tender touch is intimate, special and precious. These are moments we love to capture and which you will look back on in time to come.
We love how her skin is glowing here – pregnancy glow is strong on this mummy! Also, we provide some little props and toys for kids during our session, just to give them something to play with!
Involving the first kid in the pregnancy also allows the child to adjust to his sibling, just like korkor here! The support system between the mother, first child and second baby is important and precious, and thus it is also important to involve the child at your maternity shoot, if you are carrying your second baby!
These portraits will also be something your kid would look back on – to see how much he or she is loved – by both mummy and daddy, and also their sibling! Although moments are fleeting, our maternity portraiture helps to lock these moments in, as the love shared between family members are timeless and eternal.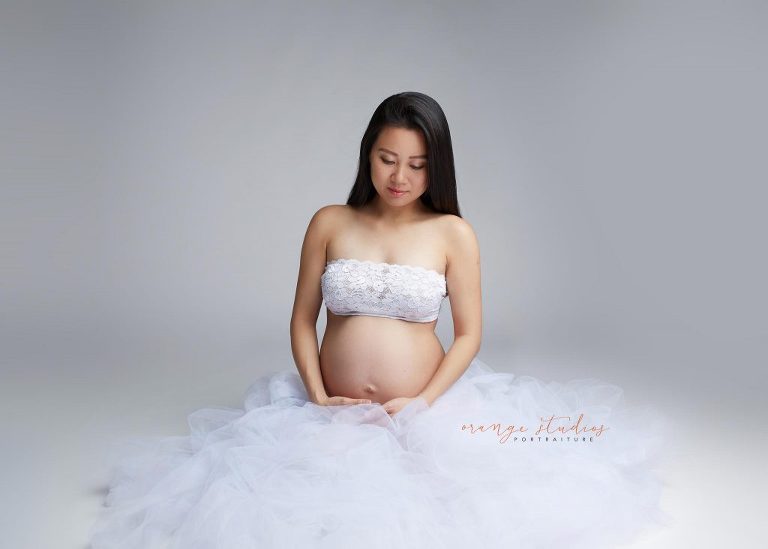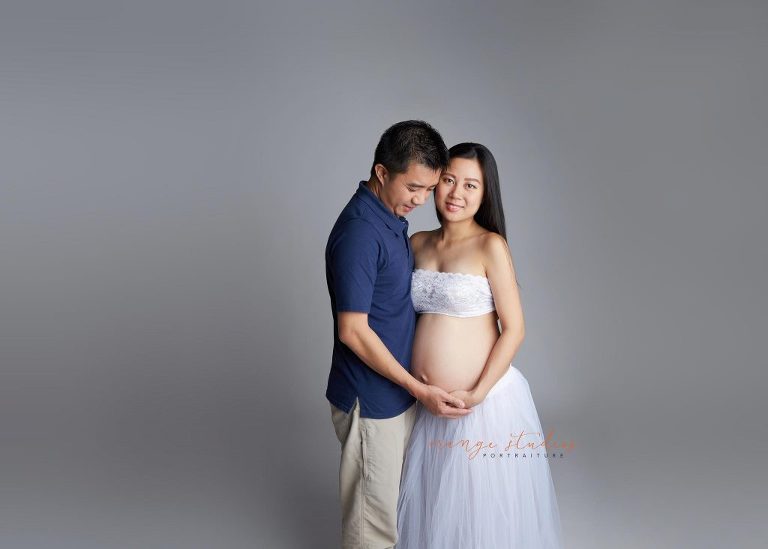 With his daddy carrying him on "airplane" mode and him gently pressing his cheeks to his baby brother, we love how this picture captures the dynamics of the family.
Korkor was a little shy at the beginning of the session. However, after a few games and photographs, korkor was as energetic as ever. Look how cheeky his smile is in this photo! Playing games and taking photographs helps the kids to warm up, relax, open up and just enjoy the session. After all, we want to capture who you are. So just be yourself and have fun!
Mummies who are carrying their second baby always amazes us. First-time mummies are usually very careful and take extra caution during their pregnancy, especially when it comes to lifting heavy things during the last trimester!
For second-time mums, we realise that they become supermums and are able to carry their first born (usually a toddler weighing between 9-15kg) in their arms easily. However, we still take extra caution to make sure the mummy doesn't overexert herself! How strong Andrea looks in this photo carrying korkor!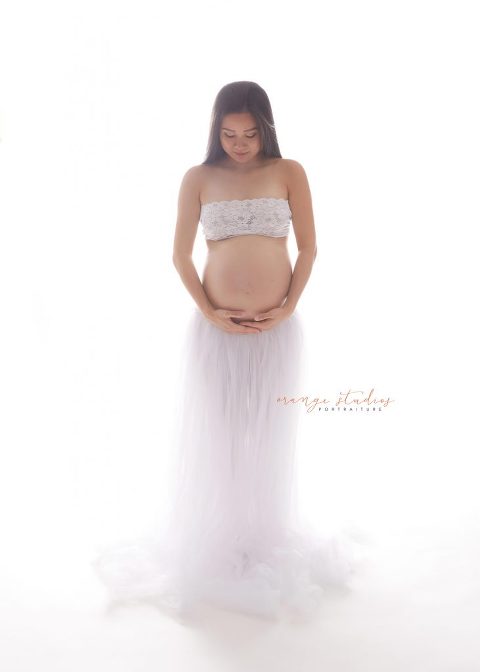 Doesn't the confidence of a second-time mummy just blow you away?
To know more about our Maternity portraiture, give us a call at 8606 6950 to schedule a studio tour with us. We would love to meet and chat with you!