We fell in love with Baby Caleb the moment we set our eyes on him. He has the chubbiest cheeks we've ever seen on a newborn baby! You can imagine how we kept gushing over this super adorable boy throughout his session. He rocked every single pose and looked exceptionally cute in all of them. Aren't we so lucky to be able to photograph him? ;)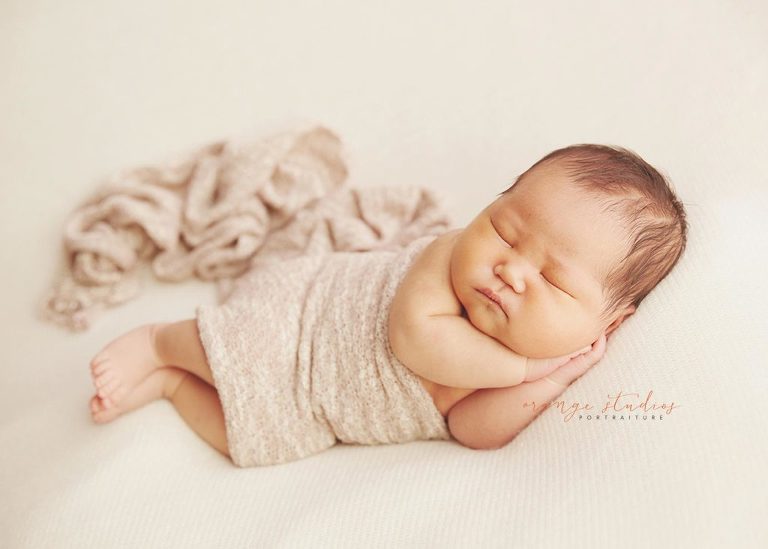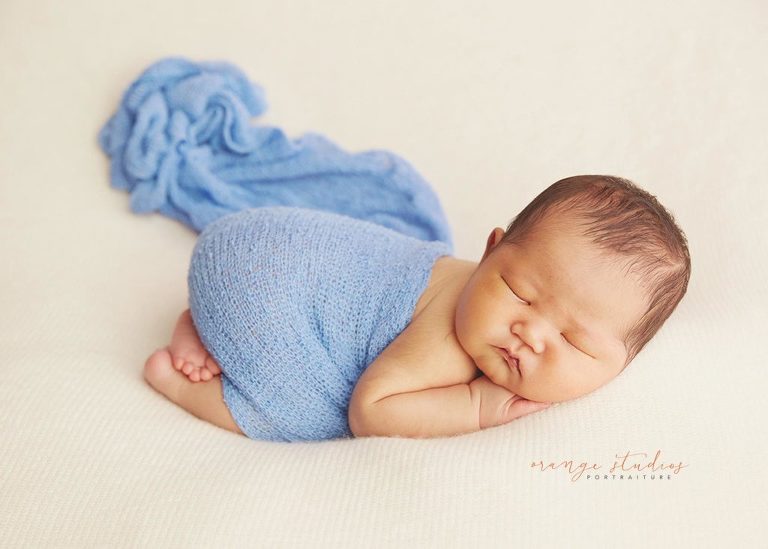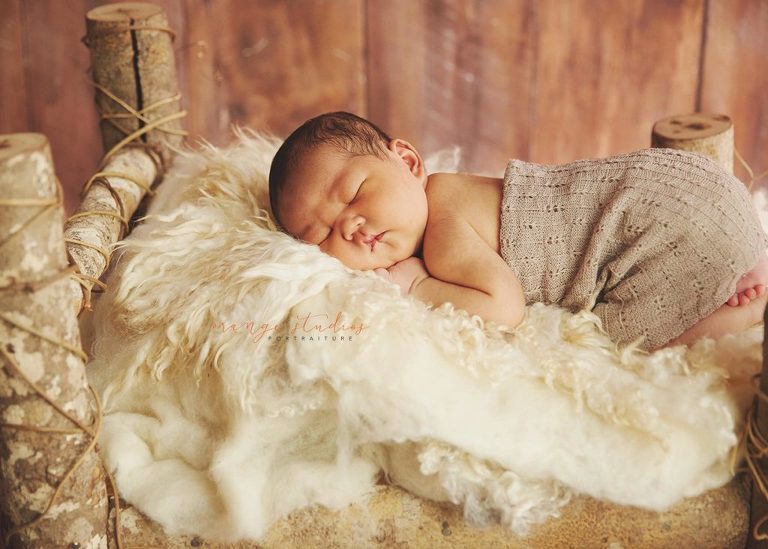 Wondering who the baby girl in the green dress is? She is actually Caleb's elder sister, Hayley, when she was just 2 months old! We photographed her 1.5 years ago and now she is already a toddler with a baby brother. Love how meaningful these canvas portraits are, telling a story of their family's growth over time.
Family portraits on the wall are so precious. Everyday, they remind you of what's important in life and what makes you happy. And equally as important, these will be one of the best gifts for your children when they are older. :)
We are also very glad to be able to work with one of the best videographers in the industry, Ichiro Films, for Baby Caleb's Newborn portrait and video session. Watch their beautiful and heartwarming video below:
Your children are still small and probably don't fully understand your heartfelt words yet. But imagine gifting such a video to them when they are 13 years old, and having them rewatch it when they are 16, 18, 21, and again when they become a mum or dad themselves. You know they will definitely cherish it so much and hold it close to their hearts like a treasure.
Looking for something unique to document your little one's newborn moments? If you'd like to know more about our Newborn photography & videography collection, give us a call at 8606 6950 – we would be glad to chat with you.