Owen is such a bubbly little boy, we were all smiles when we were photographing him. In fact, his whole family are such cheerful and happy people – even their little pet dog Toshi! We loved having all of them on our set.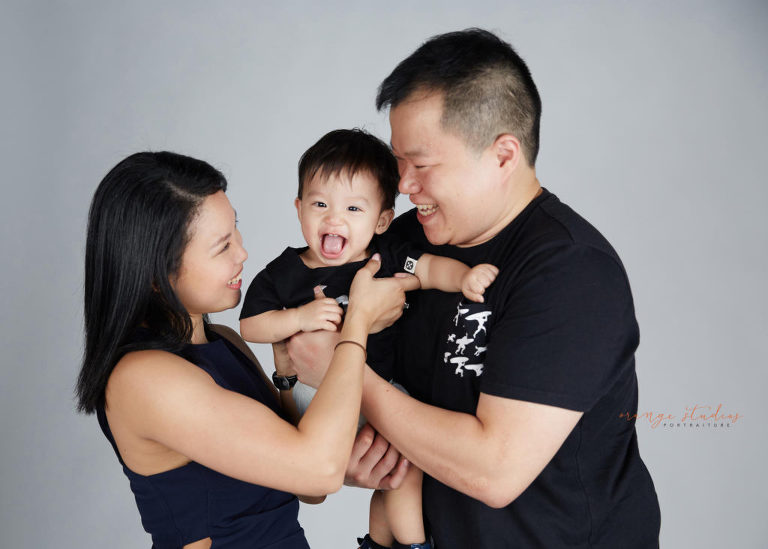 We are so glad we introduced bubble bath to our Cake Smash photoshoot sessions. It has proved to be a "life-saver" for babies who are afraid of cakes. :p Most babies LOVE playing with water, so they will end up having such an enjoyable and fun time in our special bath tub! And isn't this what most parents hope for? For their little ones to have a good time. :)
If you're thinking of a unique celebration to mark your baby's one year old milestone, give us a call at 8606 6950 to know more about our Cake Smash & Family portraiture sessions. We would love to chat with you.