It is always strongly recommended for parents to have their baby's Newborn portraiture session done when he/she is between 6-14 days old, especially if you are looking at having sweet and adorable posed portraits of your little one. However, we sometimes do get requests from parents to have their session done later, when their baby is 1 month old. We definitely understand each family has different needs and considerations, and we welcome you to come for your session when it is comfortable and convenient for you.
If you are in doubt, feel free to give us a buzz at 8606 6950, and we will be happy to explain to you the differences between having your session done earlier and having your session done later. You can then make an informed decision based on your circumstances and what you are looking for.
We were so excited to have Baby Cordelia in our studio when she was 6 weeks old. With an older baby, the outcome of the photographs may be different from our usual style of Newborn portraits – but we will still be able to capture beautiful shots of your little one. Older babies usually are more alert, want to be cuddled by mummy more, and might not go into the typical newborn poses.
Each and every baby, whether younger or older, is unique and different, and we take on an approach which would be safe and suitable for him/her. Yes, baby safety is always our top priority, and we will never proceed with a pose which your baby is uncomfortable with. Ultimately, whichever way we conduct your session based on your baby's mood and needs, we promise you gorgeous portraits – preserving these very precious and once-in-a-lifetime moments for you and your family.
Baby Cordelia was a little cranky during the session, but with patience and experience, we managed to get beautiful images for her and her family. In fact, mummy and daddy were pleasantly surprised when they viewed their portraits, because they were not expecting the images to turn out well, as they knew their baby was not very cooperative during the session. :p We were so glad that they loved all the photos we created for them!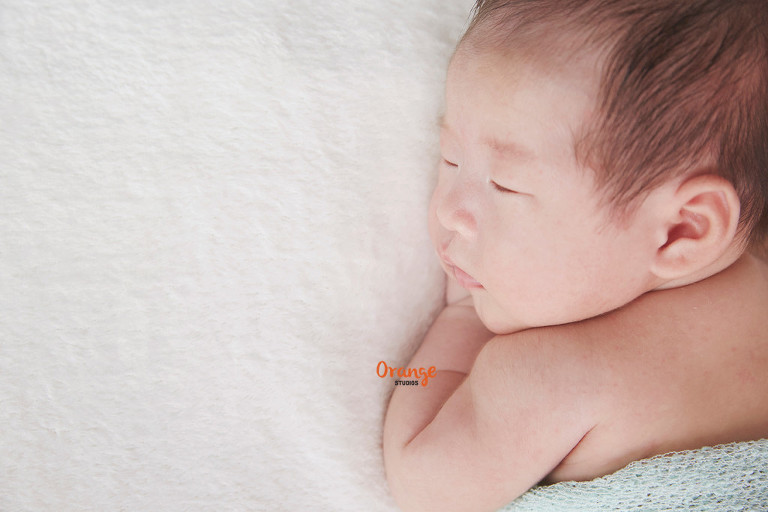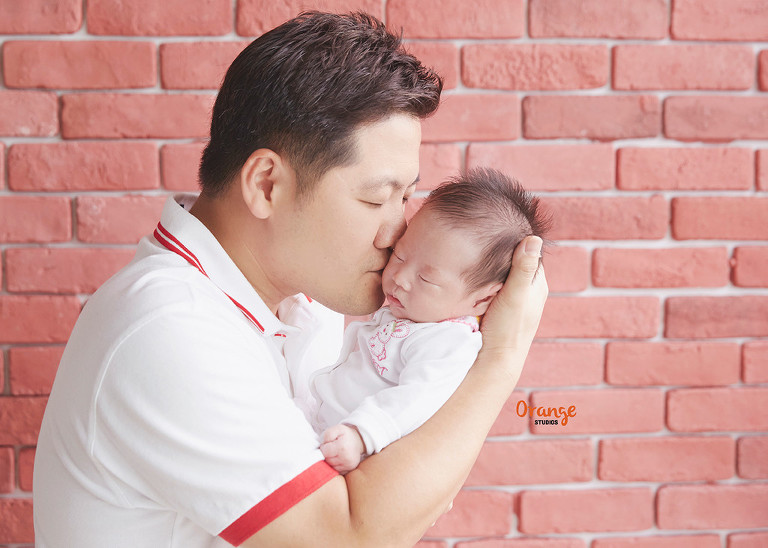 To know more about our custom Newborn portraiture sessions and make a booking with us, give us a call at 8606 6950.