The last few weeks leading up to baby's arrival are usually increasingly exciting and joyful. That is why we are always so glad and honoured whenever parents invite us to be a part of this amazing time of their lives by documenting these magical moments for their family.
This sweet pair of couple really loves their home and its surroundings, so they chose to have their Maternity portraits done at home – a place which holds many meaningful memories for them, and also a place where they will be creating more precious memories together with their growing family.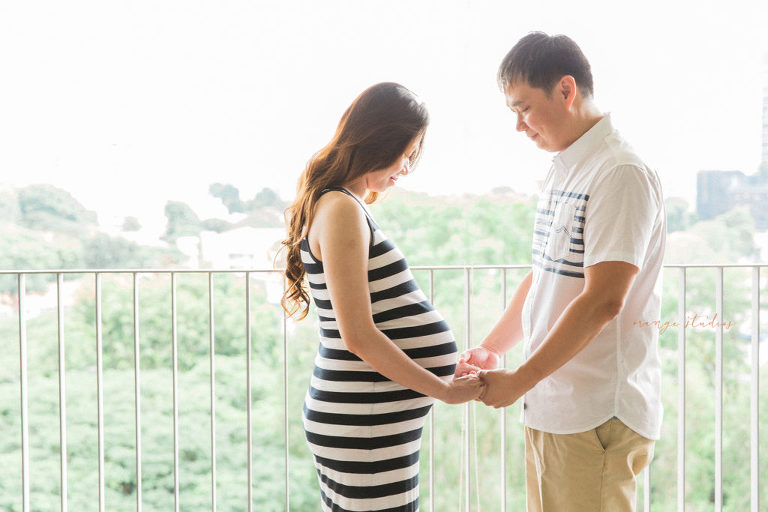 After warming up the new parents-to-be at their home, we moved downstairs to continue their photoshoot session. The condominium which they stay at has a stunning architectural design, which is no wonder they decided on this venue for their session.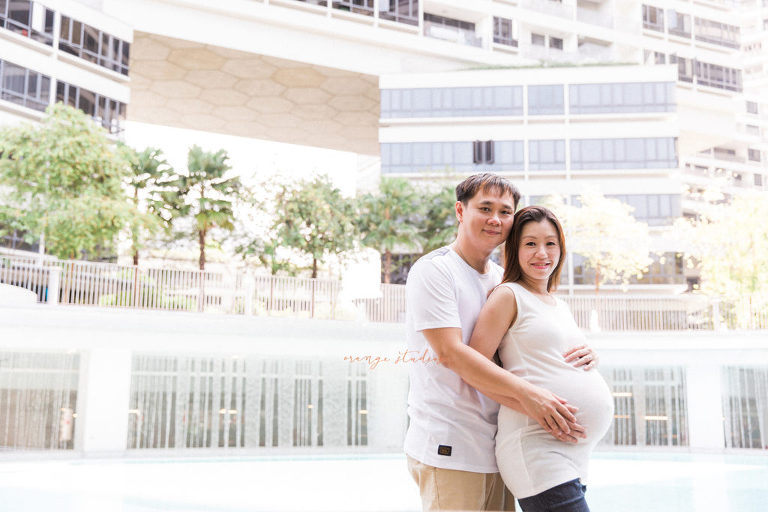 Other than the incredible lines and shapes at this condominium, there is a beautiful garden with lush greenery as well. So off we move on to another spot. We really got the best of both worlds in this place, don't you think so? Urban surroundings AND greenery – how we love photographing here! ;)
If you like our work and would like us to create beautiful Maternity portraits for your family, give us a call at 8606 6950. We would love to chat with you and document your wonderful journey to parenthood!