When it comes to preparing outfits for Maternity photoshoot sessions, we always give our clients suggestions and advice on suitable attire. Especially for mummies and daddies to be who are expecting their first baby, we understand they sometimes worry about not knowing what to wear (since it is gonna be their first ever Maternity photoshoot!). Well, you don't have to lose sleep over it. :p Rest assured our photographer will work with you along the way to assist you in preparation and ensure your photoshoot is a success.
We tell our Maternity clients to prepare at least 3 sets of attire, and they sometimes feel surprised and question if we are able to cover so many outfits in a short span of 1 hour. We would love for you to enjoy your photoshoot session with us and receive quality photographs. And knowing that pregnant mummies usually need more time to walk around and change, we always conduct our Maternity photoshoot sessions at a relaxing and comfortable pace for you. No rush, no hurrying you through the various poses and setups. :) Therefore, do provision 1.5 to 2 hours for your Maternity session with us. When you feel relaxed and happy, the smiles, laughter and emotions captured in our photographs will turn out beautiful!
We recently did a Maternity photography session for this gorgeous couple, who were greatly anticipating the arrival of their darling baby boy. And we simply love the way they colour coordinate their outfits.
Check out some of the photos from their session. You can see the immense joy and excitement on their faces! :D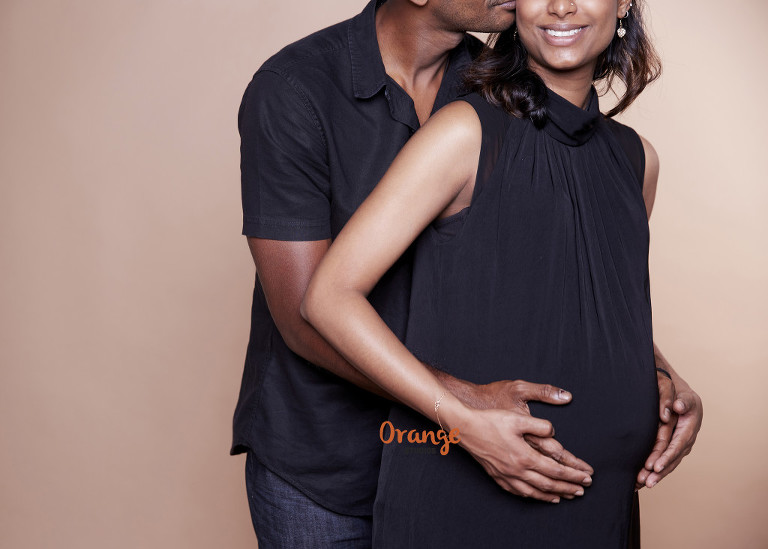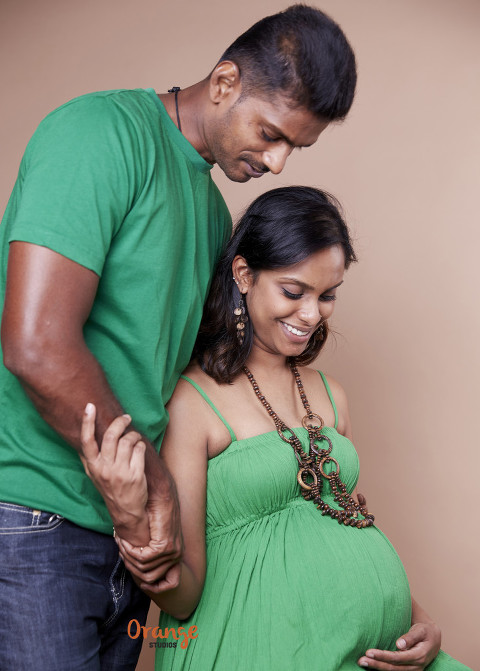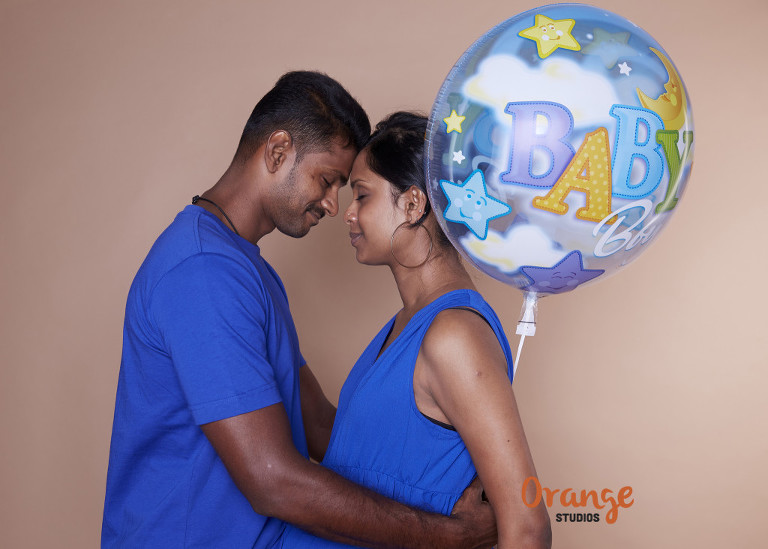 We photographed their newborn baby boy a few days ago and he totally melted our hearts. Check out here for super duper adorable baby photos! ;)
To find out how you can enjoy your very own Maternity portraiture session with us, give us a call at 8606 6950 – we'd love to chat with you!