Adorable Kyra was such a natural in front of the camera, and we certainly enjoyed every moment of photographing her.
If you've been surfing the web for inspiration for your child's Cake Smash photography session, you should have seen by now that aside from smiles and laughter, tears may also be part of the shoot. Every baby reacts differently to a Cake Smash, and that is what makes the session so special and memorable! It showcases your little one's unique personality when exploring something new. Furthermore, most parents adore the photos of their 1-year-old crying – it's all part of their growing up years, isn't it?
But don't worry, your baby's comfort and safety is always number one, and extra care is always taken to ensure he/she does not get too stressed during the photoshoot. We stop when it's time to stop. :)
And so for Kyra, when we sensed that she really could not continue with the cake smashing anymore, we got her cleaned up and continued with her adorable portraits!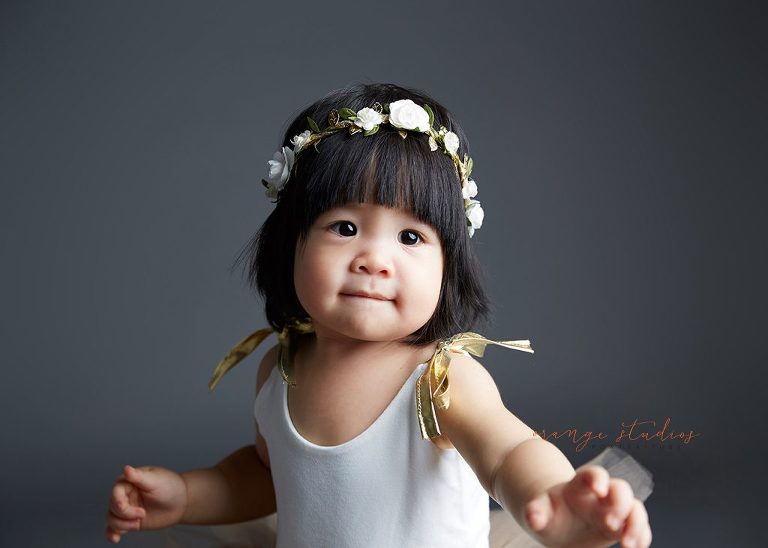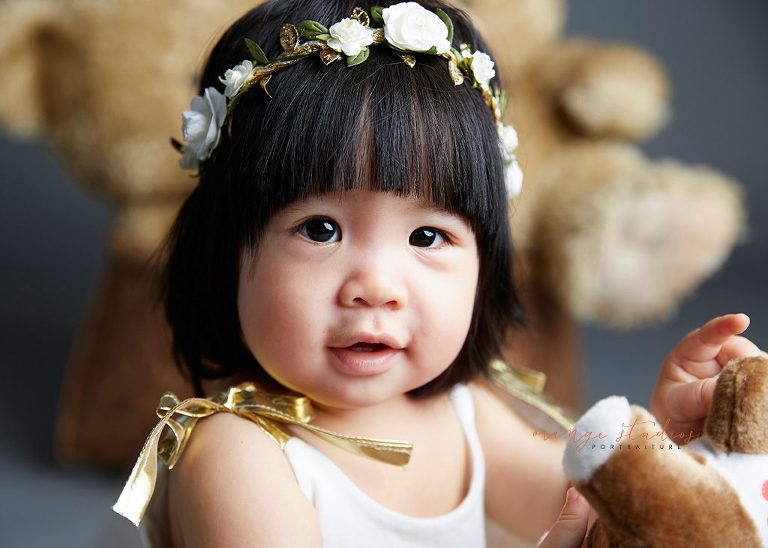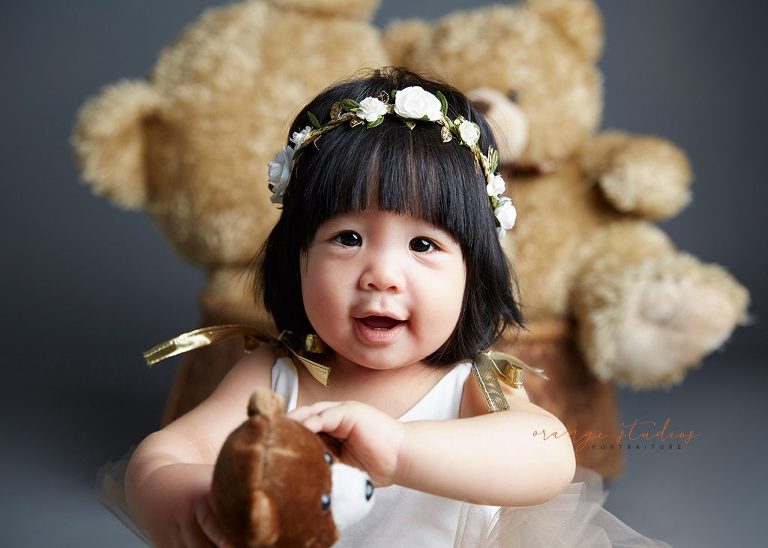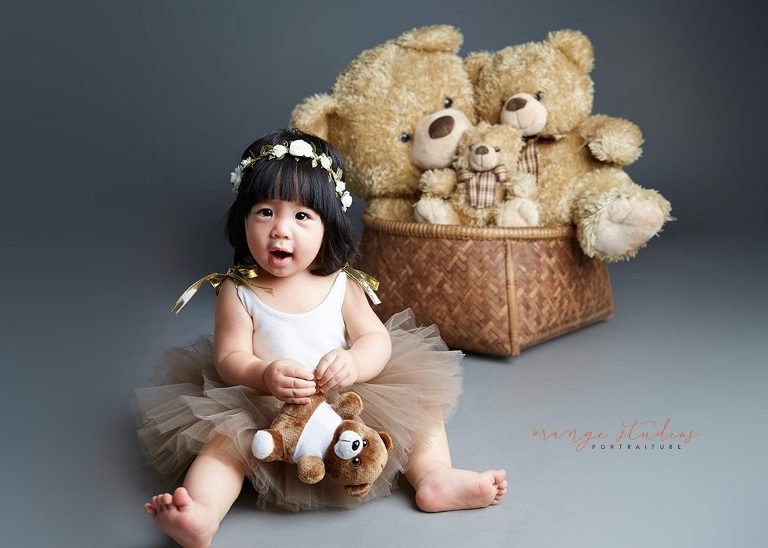 To know more about our Cake Smash portraiture sessions, give us a call at 8606 6950 to schedule a studio tour with us – we would love to meet and chat with you and your family!