Do you all remember Baby Aaron? Yes, precious Baby Aaron – mummy's little fighter who had to spend his first 16 days at the hospital in the NICU. Click HERE to read more about his story, and his mummy's very encouraging sharing with all parents and parents-to-be.
Aaron has certainly come a long way, from a tiny newborn baby weighing just slightly less than 2 kg, to a chubby and cheerful little toddler. You read that right – he's a toddler now! We know it's cliche to say this, but really, time flies. We still remember photographing Aaron as a newborn baby, and recently we had the opportunity to document his amazing 1 year old milestone with a Cake Smash portraiture session at our studio.
Curious to see Aaron's reaction to his first encounter with cake? Read on to find out! ;)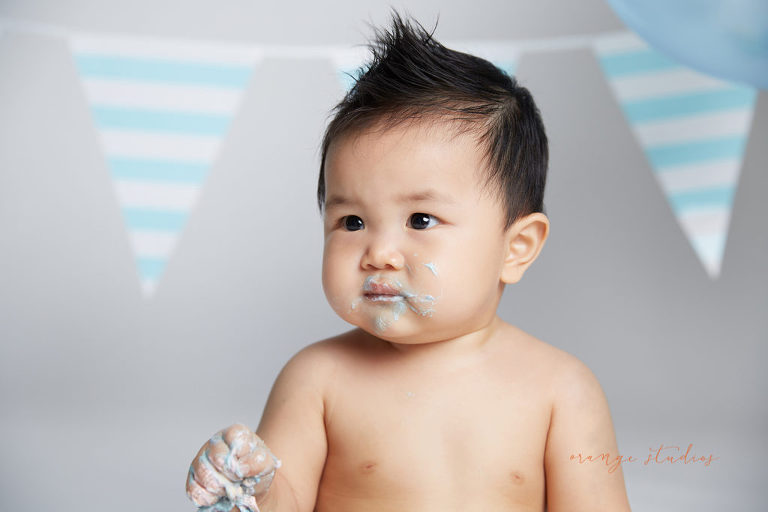 Aaron's Cake Smash session was really a great joy to photograph. We are so happy to see him growing up healthily and step into toddlerhood, and to be able to document his growth is such a privilege of ours. Wishing him lots of love and joy in his growing up years ahead, and may he grow up to be a kind, loving and brave little boy! <3
To know more about how your baby can enjoy his/her Cake Smash portrait session at our studio, give us a call at 8606 6950 – we would love to chat with you.