The dilemma
Daddy R and Mummy V never got around to booking a photoshoot for their firstborn child. So, they were uncertain whether they should do it for their second child, uncertain because they didn't want feelings of envy and jealousy emerging in their firstborn later on. They felt it might be unfair or unneeded. But, they later reasoned that that shouldn't stop them from booking a photoshoot when their second baby was born. After all, the firstborn could feature heavily in the photoshoot as the older sibling. So, when their second baby was a mere fourteen days old, they booked a photoshoot session with Orange Studios.
The portrait
We welcomed them warmly, removing their fears and insecurities, and conducted a successful photoshoot with them. We captured the whole family of four together. We also took photos of their baby all alone, as well as individually with each parent, and with the older sibling. The photos turned out fantastically, capturing the closeness of the family, their warmth and affection for one another, as well as the preciousness of the occasion.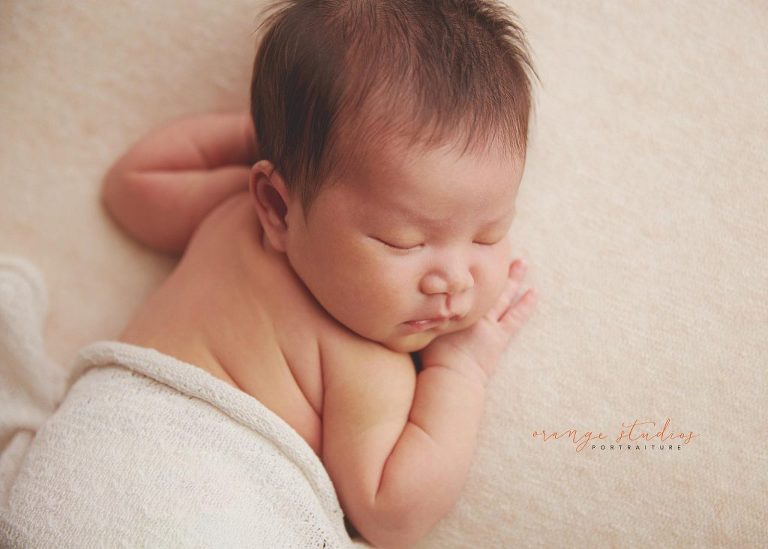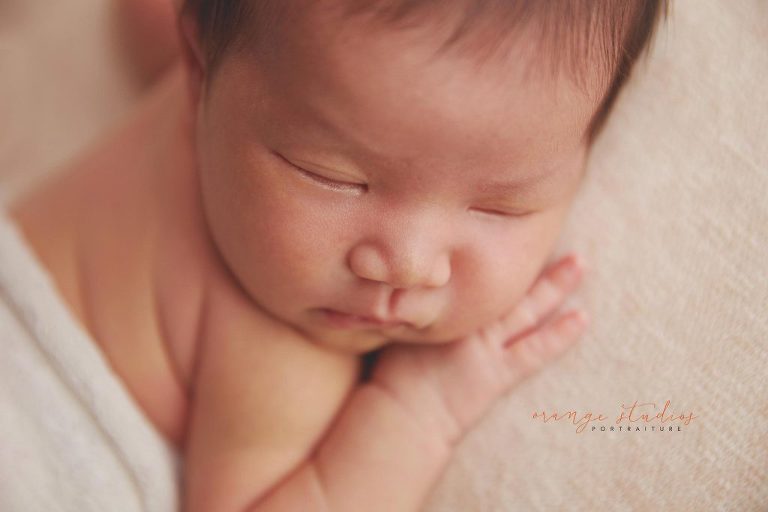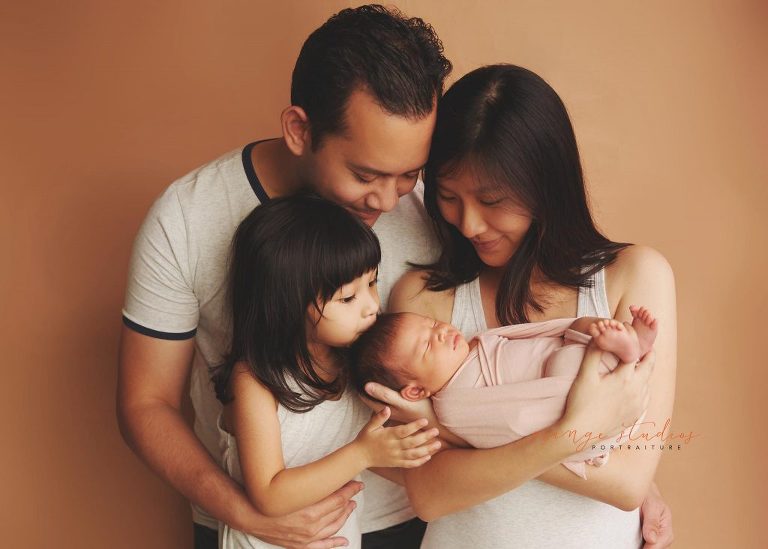 The memories  
The older sibling shared a great bond with her sister. She seemed extremely happy and excited to be there. Daddy R and Mummy V were so pleased with the outcomes that they decided to come back to Orange Studios for their next family photoshoot together. They realized that just because they didn't have a photoshoot for their first child didn't mean they shouldn't have one for their future children.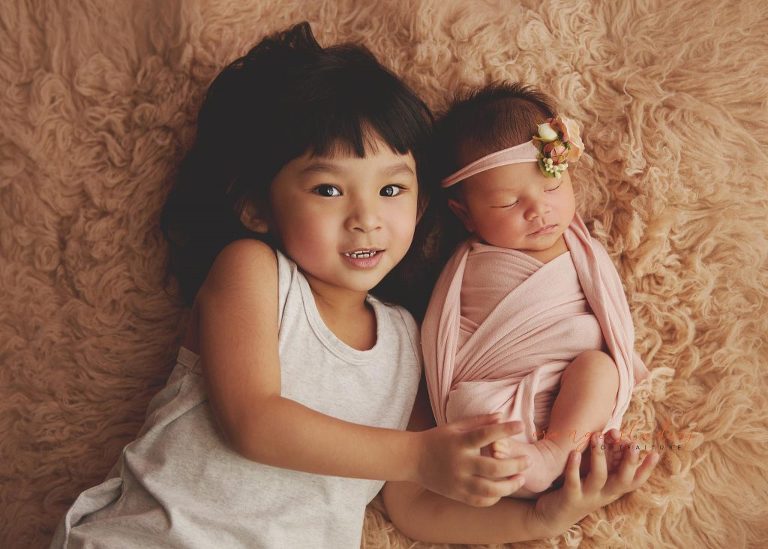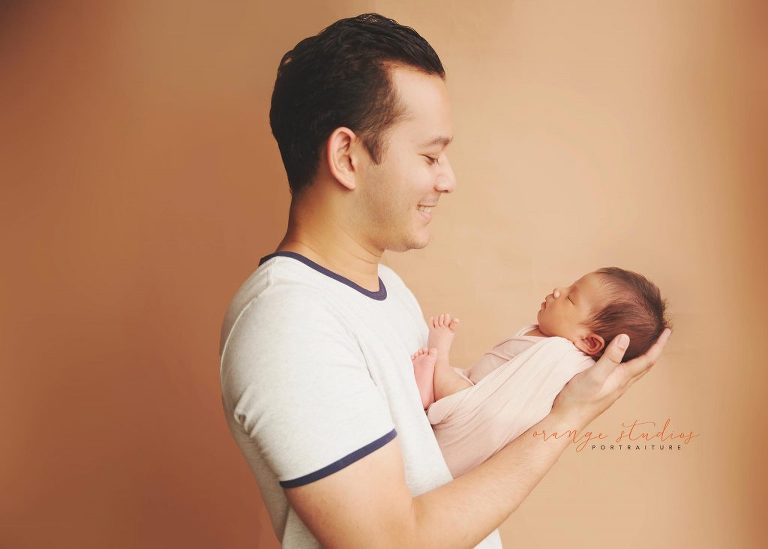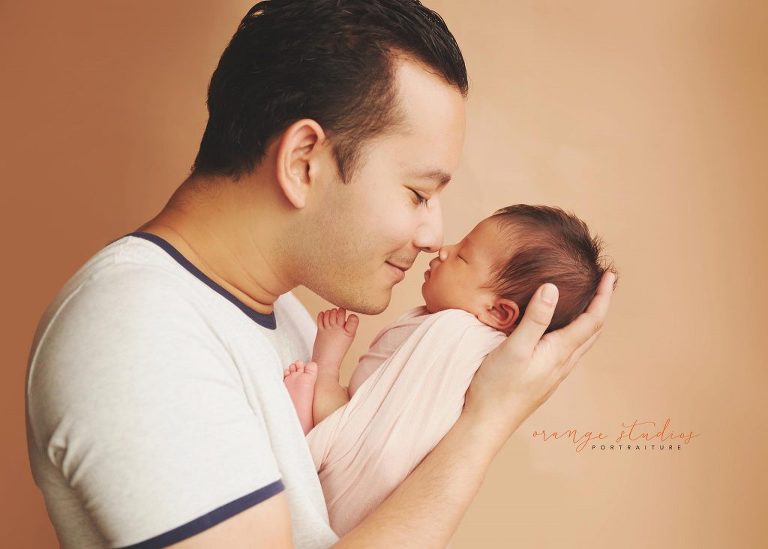 Orange Studios
It made us at Orange Studios feel like a part of an important and meaningful journey with our clients, capturing their love, joy and laughter in our portraits. It reaffirmed our faith in the fact that family is God's most precious gift to humankind. And we got to be a part of celebrating that gift, preserving in our photographs some intimate memories of Daddy R and Mummy V with their family. They took up only a few hours of our client's lives, but the photographs will live on forever as heirlooms for their children, grandchildren and the generations beyond.
Family portraits
Family portraits are important events, for both your families as well as to us. They allow one to revisit significant moments as if they had been frozen in time. They pay homage to the importance of family. They create your own personal family story, documenting the various stages that you go through as a family. When you come to us, we expect you to relax, to slow down, and cherish each and every moment you have with your family.
To learn more
To learn more about our newborn portraiture sessions, feel free to call us at 8606 6950 and schedule a studio tour. We look forward to meeting you and your growing family, making you at ease and helping you create memories of a lifetime in our comfortable and homely studio.