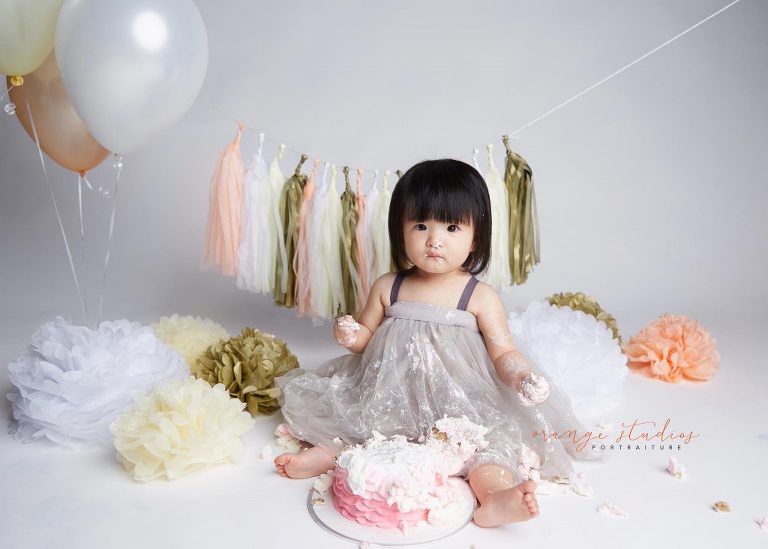 Celebrating a first birthday is milestone for all children. This exciting point is the turn from infant into toddler, showing the world how far such a little human has grown in a mere year. As this is true with all children, this was also true for Nagi and her parents.
Coming into the photography studio, Nagi's parents knew that they needed to mark this moment in time, creating keepsakes and memories that they can look over when Nagi is well past this point of childhood and be reminded of how far she has come. The pictures needed to capture not just Nagi's inner and outer beauty, but show off her wonderful personality. For the photographer, there was also something greater to show: her parents' love for her.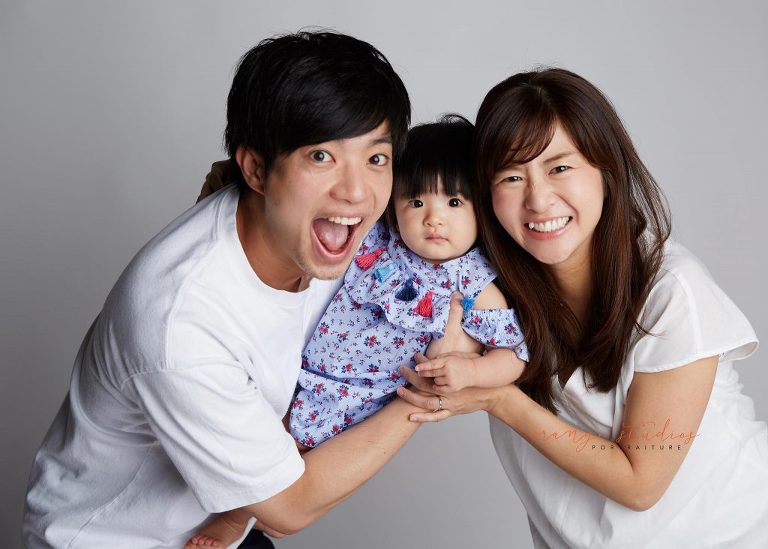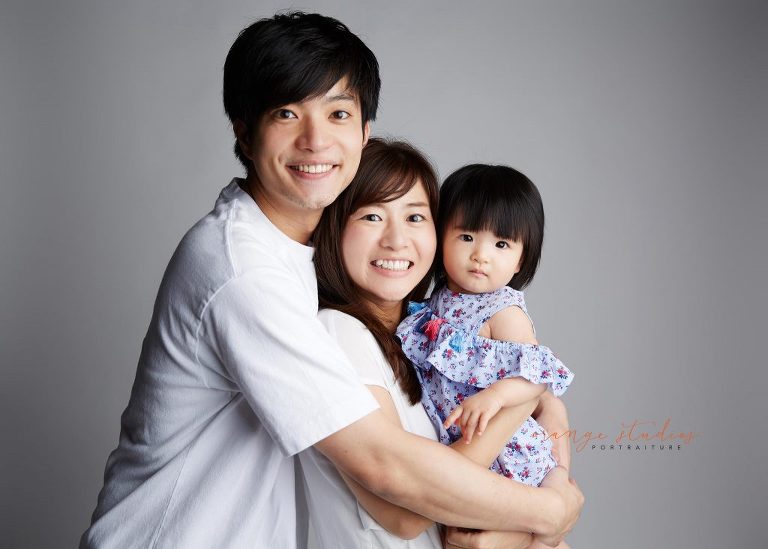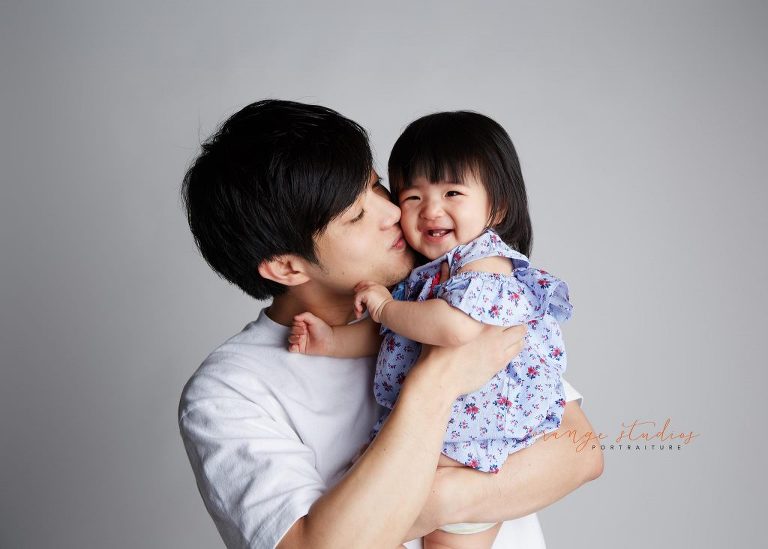 In one photo session, we were able to capture in time the joy that Nagi brings to her parents' lives. You can see the pride they have for her as well as how much she loves them in return. Her parents were delighted to have their picture taken, showing off their big, happy smiles, making Nagi herself more at ease while encouraging her to smile in the pictures as well. In this part of the session, we were able to capture the true joy that Nagi is as a child.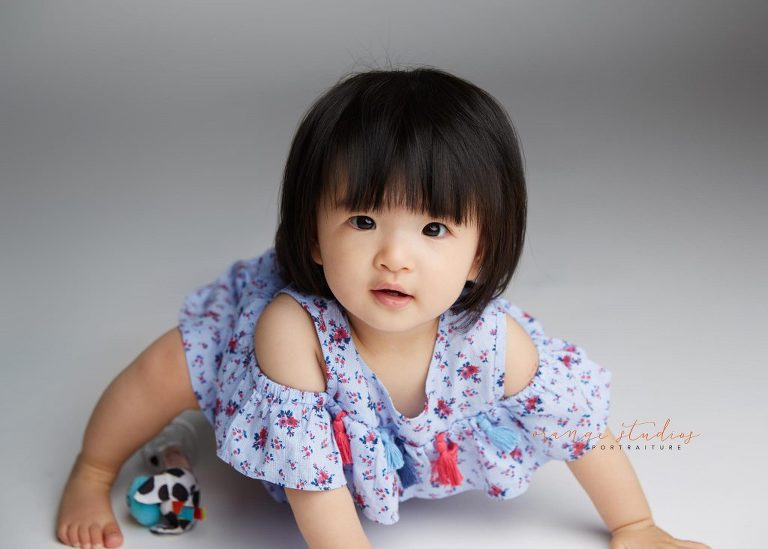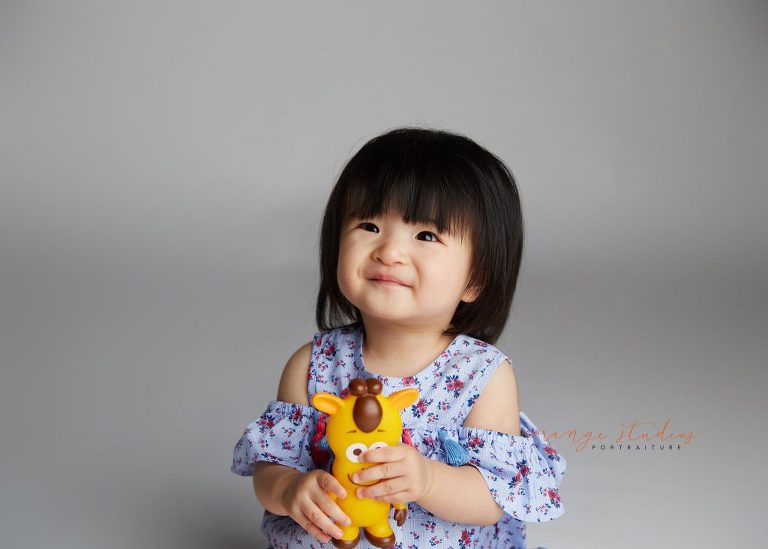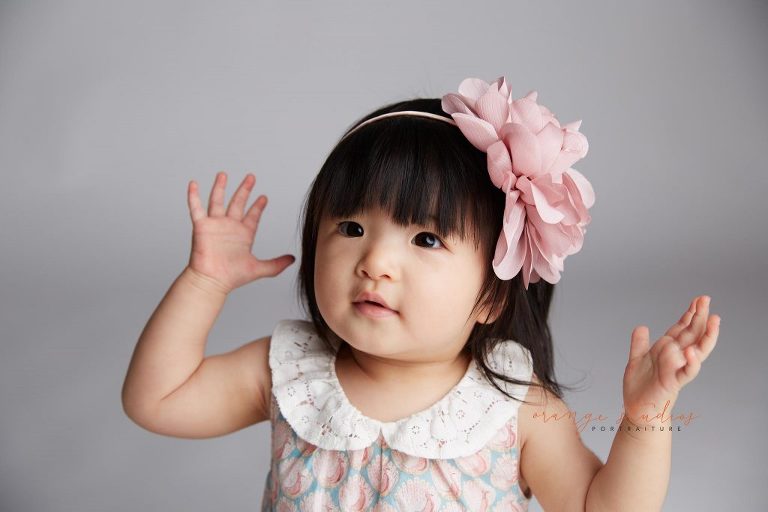 Because this was a birthday shoot, what better way to mark a birthday than with a birthday cake? Nagi might have been a little apprehensive at first, not sure what to do with the beautiful cake in front of her, but she soon figured it out. Tentatively touching the ombre frosting, Nagi was able to experiment with the texture and stickiness of the frosting itself. As all babies do, she was not sure whether the frosting on the cake was meant to be played with or eaten, until she discovered that the answer was that it is both. Then the only thing to do was to put that delicious, sticky frosting right in her mouth, diving right in and enjoying each savoury morsel of cake. She even went so far as to use the cake's frosting as a type of paint, happily putting it all over her birthday dress and her face.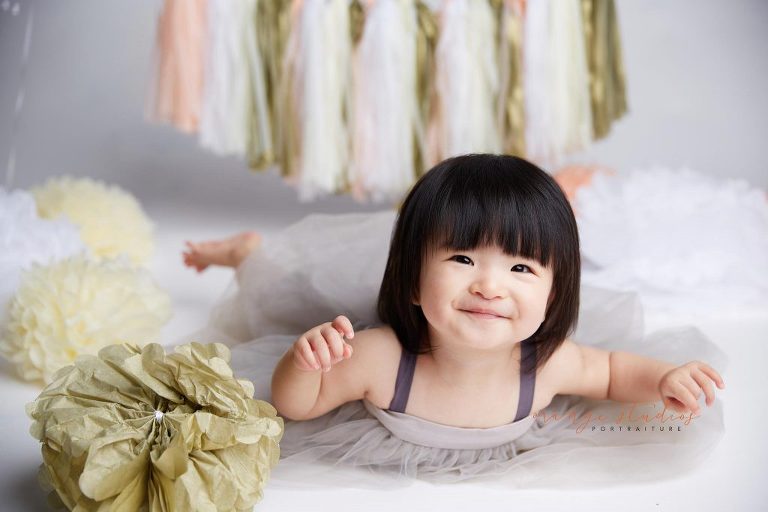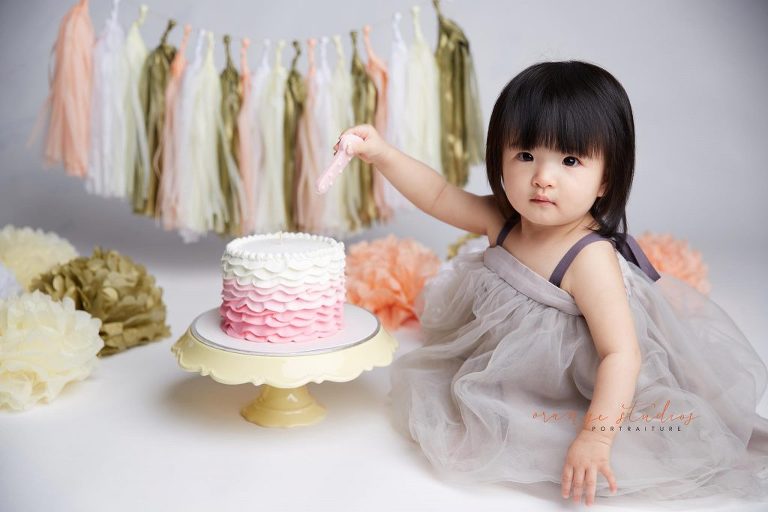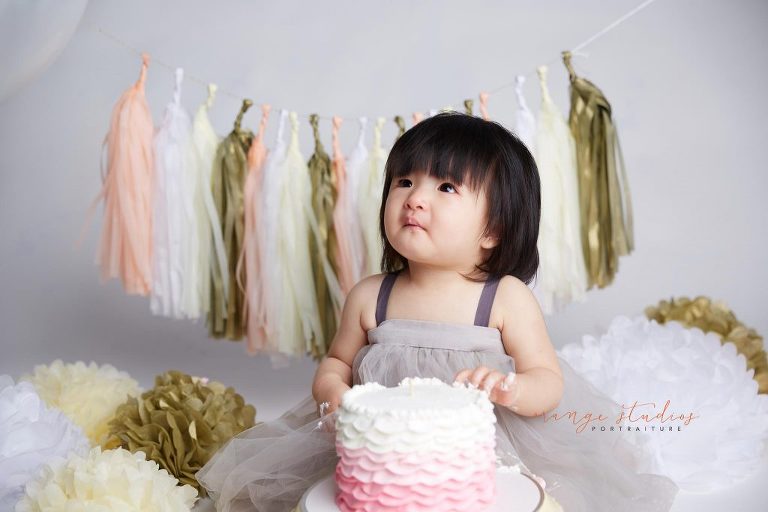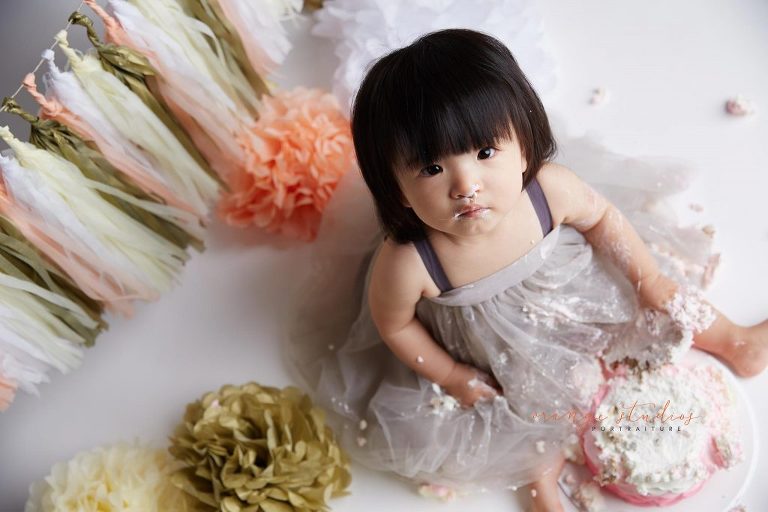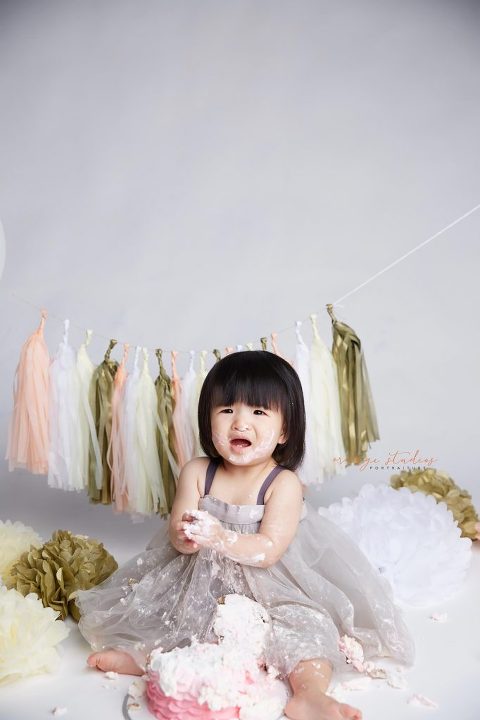 After her cake fun was over, it was time for Nagi to get cleaned up and take a bath in her swimsuit. She was less than thrilled with the idea of washing off the delicious frosting and ruining the art she had put on her dress and showed us all how unhappy she was. Not even the rubber ducky was able to put a smile back on her face. But Nagi, being such a trooper, did collect herself well enough for one final, stoic shot of her beautiful face.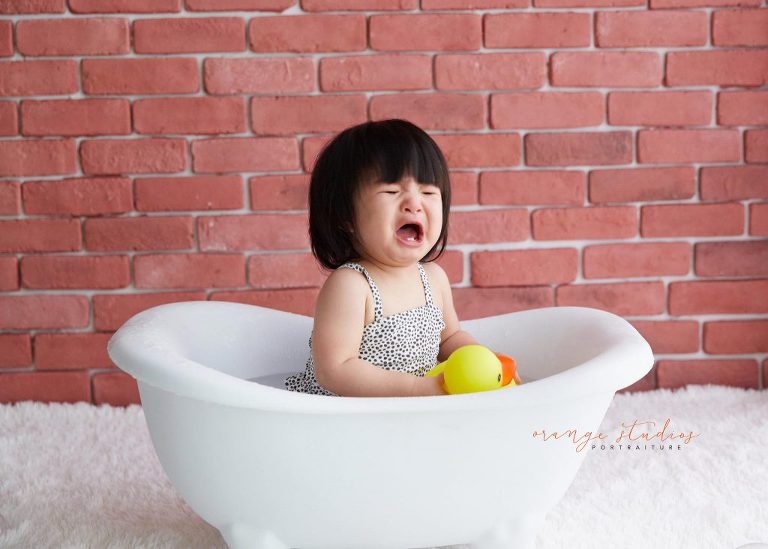 Working with children, especially young children who do not understand what is going on or what the purpose of having their pictures taken is, is a challenge for parents and photographers alike. While getting a child to smile in a picture is ideal, capturing the child in that moment of time as they express themselves and who they are is also important. During a session, children require patience and encouragement, both of which we were happy to give Nagi, allowing us to capture every side of this lovely little girl. Whether it was her beautiful smile for her mother, the joy on her parents' faces, the destruction of her birthday cake, or even the tears in the bath, we were able to capture all of the moods of Nagi successfully.
If you are ready to have your child's precious moments captured, please contact us via email at contact@orangestudios.sg or by phone at +65 8606 6950 today to schedule your personal photography session.