We were wow-ed by this good-looking family as they stepped into the studio. Talk about the power of genes – daddy is a handsome lad, while mummy is an enchanting beauty. Sister is a cheeky gypsy, energetic and spirited. What will baby Alexander look like when he grows up? We looked at this adorable baby and wondered.
The love and protection shown by Alexander's sister was so precious – the way she holds her baby brother and lightly kisses on his temples made us melt in happiness. Even though she was a ball of life, she listened to our instructions and stayed still for a few shots. We could really see her love for her baby brother! Can anything be more precious?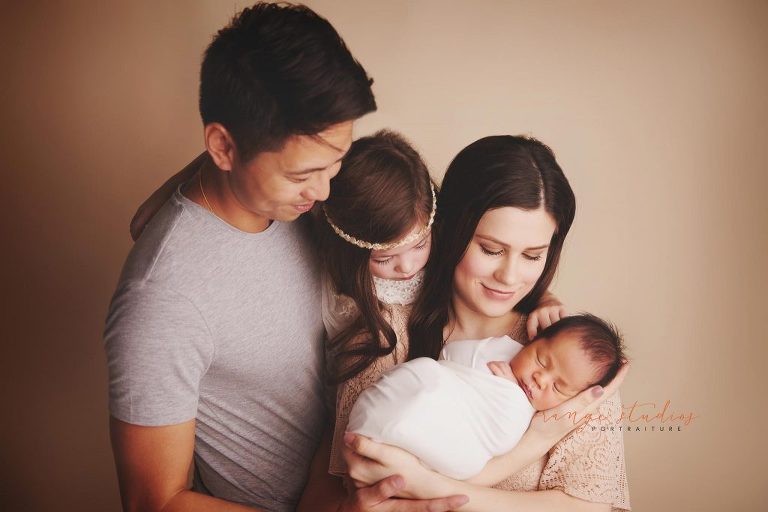 The transition period from one child to having two children is challenging for many families. Just imagine – the mother has now an active child to take care of, and on top of that, a needy newborn baby! There is so much a four-year-old girl would want from her parents, and when a new family member comes along, feelings of jealousy would naturally surface. At the same time, it is also critically important to shower the newborn baby with as much love as possible! Many families struggle to keep the balance, but for this family, we could see they are managing well. :)
Despite the arrival of baby Alexander, both parents still shower their little girl with love and attention, ensuring she doesn't feel neglected. What can we say? It's true that when a second baby comes, the love only doubles!
Let's take a look at adorable baby Alexander.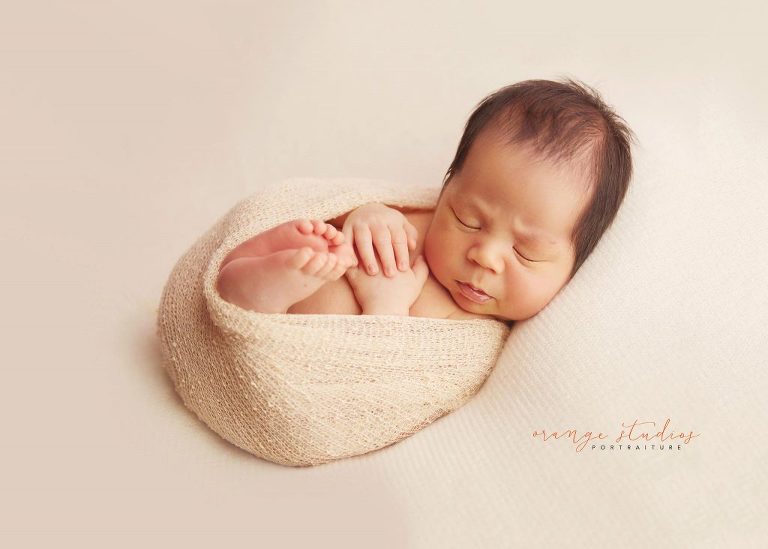 Newborn baby photography is something we care deeply about. There is something about capturing little baby moments that gets us excited over and over again. The little hands and feet, the baby folds, the furrowed eyebrows – these are little moments our minds will always remember. These are also fleeting moments because babies always grow so fast.
We strongly recommend printing these portraits instead of simply keeping them in digital form, because we know that even though these moments are made of feelings – joy, anticipation, love, faith – these moments are tangible to families. USB devices might get corrupted, buried in a drawer, or forgotten somewhere else.
To know more about our Newborn portraiture sessions, give us a call at 8606 6950 to schedule your studio tour. We would love to meet you and your growing family!