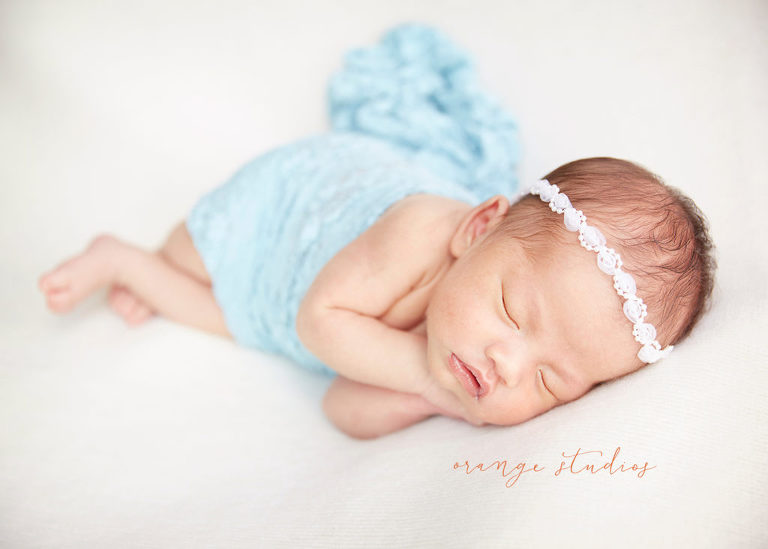 Such an adorably special baby girl we got to photograph in our studio – Baby Adelle at 12 days young. The great thing about photographing baby girls is… we get to doll them up with many pretty headbands! ;)
Sometimes when we see babies sleep with their mouths wide open, we will gently push their lower lips upwards in an attempt to close their mouths and "perfect the pose". Sometimes, we just let them be (you've got to admit it's pretty cute!). We are glad we did the latter in some of these photos because even daddy and mummy laughed when they saw them. They absolutely loved these photos of Baby Adelle with her mouth open and said that they were so her.
During a Newborn photoshoot, it is indeed not always about the perfect pose, but more about documenting what is special and unique about the newborn baby at this particular stage of his/her life. These will be very cherished memories for the parents, and also for the baby when he/she is older. :)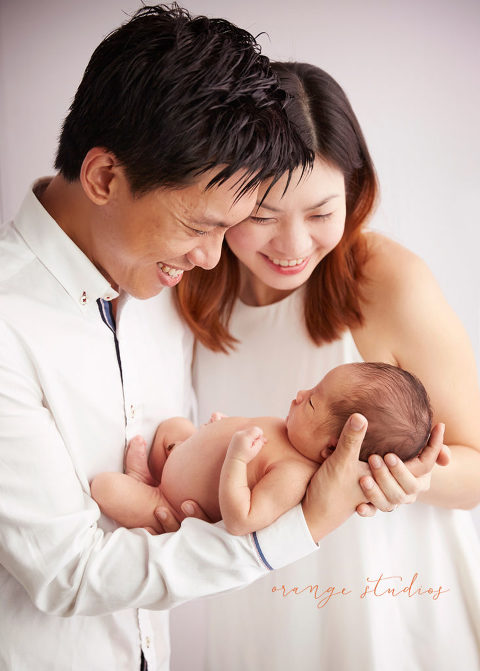 Showcasing Baby Adelle's fine art album, which we are sure she would love and cherish as a family heirloom for a lifetime.
To enjoy your very own Newborn portraiture heirloom together with your family, give us a call at 8606 6950 to find out more and book your session with us – we would love to chat with you.